I'm the Canada Reads 2012 resident blogger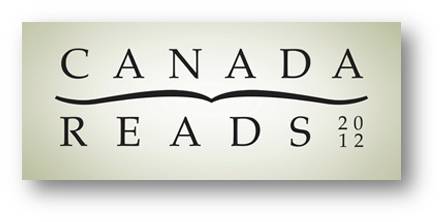 This is going to be fun. In fact, it's already been fun. Winning Canada Reads last February quite literally changed my life as a writer. I am so grateful for the experience. So I'm thrilled that I get to hang on to Canada Reads a little longer as the resident blogger for the 2012 annual battle of the books. If you've noticed that I've been posting less and less frequently on my blog of late, part of the reason is that I'm deep into reading the Canada Reads Top 10 that were unveiled on November 1st. As well, I've already written my first official Canada Reads blog post and it went live last Wednesday. I'll be blogging every week throughout Canada Reads 2012. I'll also be moderating the online chats with each author, attending the offiical launch later in November, and I'm sure happily doing a few other things along the way.
So there may be slim pickings here on my own blog in the coming weeks, but I hope you'll follow my Canada Reads 2012 posts each week. In the meantime, why don't you head out to your favourite book store and pick up some of the Canada Reads Top 10 books? It's non-fiction this year for a change. Trust me. You'll be amazed and captivated by the storytelling.