The Canada Reads Effect…
There has been much discussion lately of the so-called "Canada Reads Effect." In past years, the Canada Reads winner has gone on to sell tens of thousands of copies, sometimes even when it was out-of-print when named as a finalist. In fact, publishing industry insiders say that Canada Reads sells more books than any other literary award, except for the Giller. Well, we've already had an early but clear indication of the "Canada Reads Effect." Shortly after The Best Laid Plans was declared the winner of Canada Reads 2011, it shot to the top of the Amazon and Chapters-Indigo bestseller lists and has remained there ever since. You may remember I've shown before on this blog The Best Laid Plans, and The High Road leading the Amazon charts, but if you read my blog posts carefully, you'll note that this was only ever in Amazon's "political" category. Canada Reads has pushed TBLP to the top of heap for all books.
In short, for the last four days at least, TBLP has been the number one bestselling book in Canada. I'm hyperventilating again…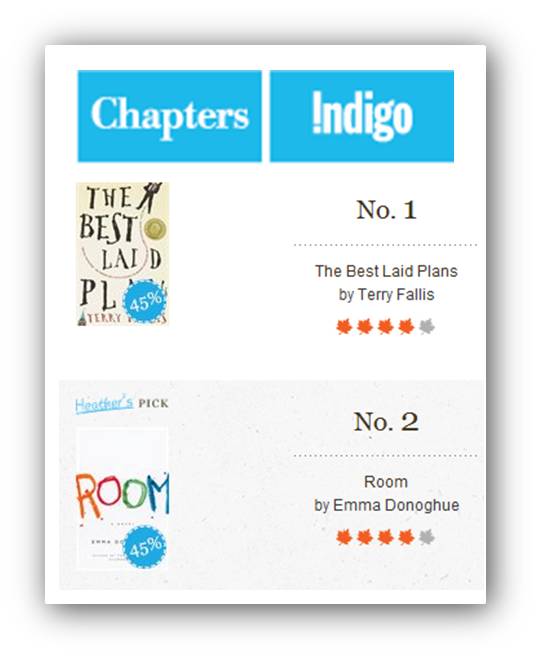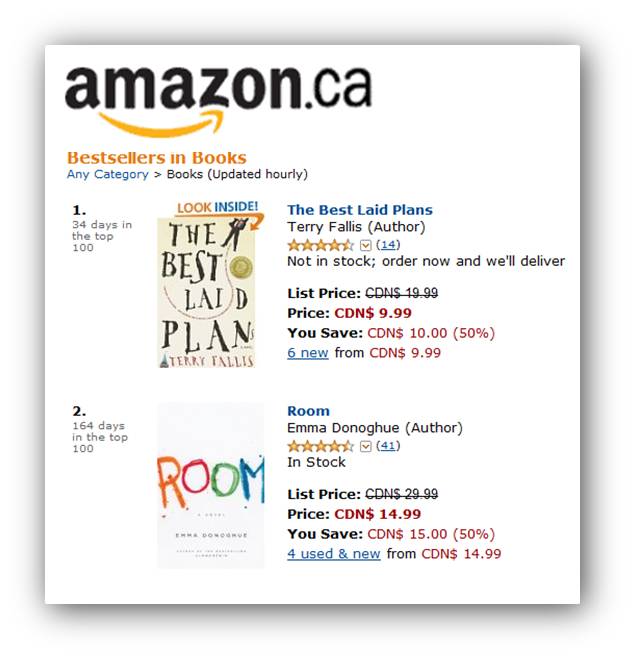 Update: As of today, there were over 530 "holds" on The Best Laid Plans in the Toronto Public Library system.