Canada Reads two weeks later…
I promise to write about something other than Canada Reads at some point in the not-too-distant future, but until then, my writing life is being profoundly affected by Canada Reads, and it just seems wrong, even ungrateful, not to record the experience. Before Canada Reads, The Best Laid Plans had been selling quite well, thank you very much. The Leacock Medal, the Waterloo Region's selection of TBLP for its One Book, One Community program, and a raft of readings and talks at festivals, book clubs and libraries had pushed it well beyond "bestseller" status by early last summer. But Canada Reads has lifted it into an entirely new zone of popularity and sales.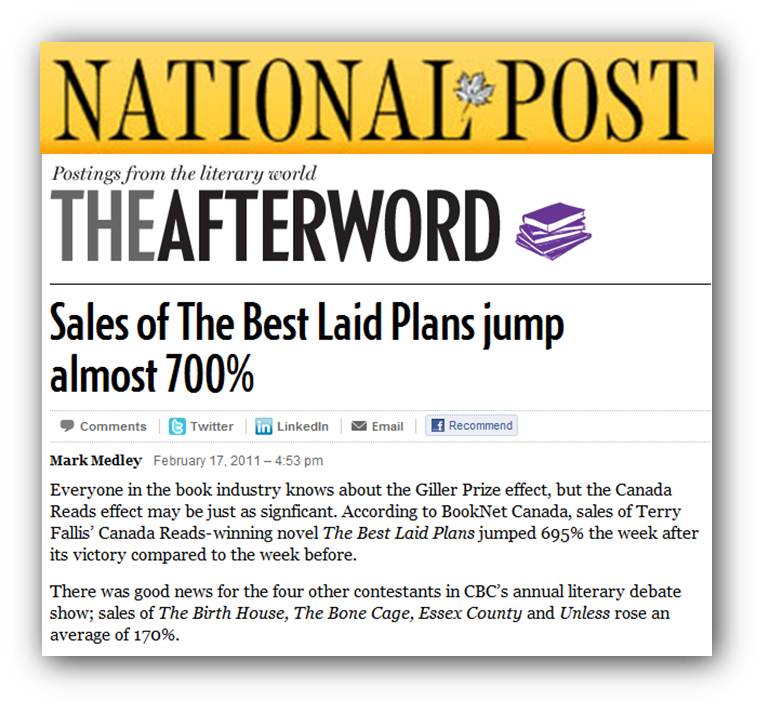 Last week, the National Post's Afterword blog reported that in the week following Canada Reads, sales of TBLP soared by nearly 700%. And then, last Saturday, more evidence arrived wrapped up in the thrill of seeing The Best Laid Plans, for the first time, on the Globe and Mail's National Canadian Bestseller list at number three. I was so chuffed about it that I failed to notice until this morning that TBLP also appeared on the main Globe and Mail National Bestseller list (paper) for all books (Canadian or not!) where it checked in at number six. TBLP was also number one on the Toronto Star's Reprint Fiction Bestseller List. What a wonderful way to start a long weekend!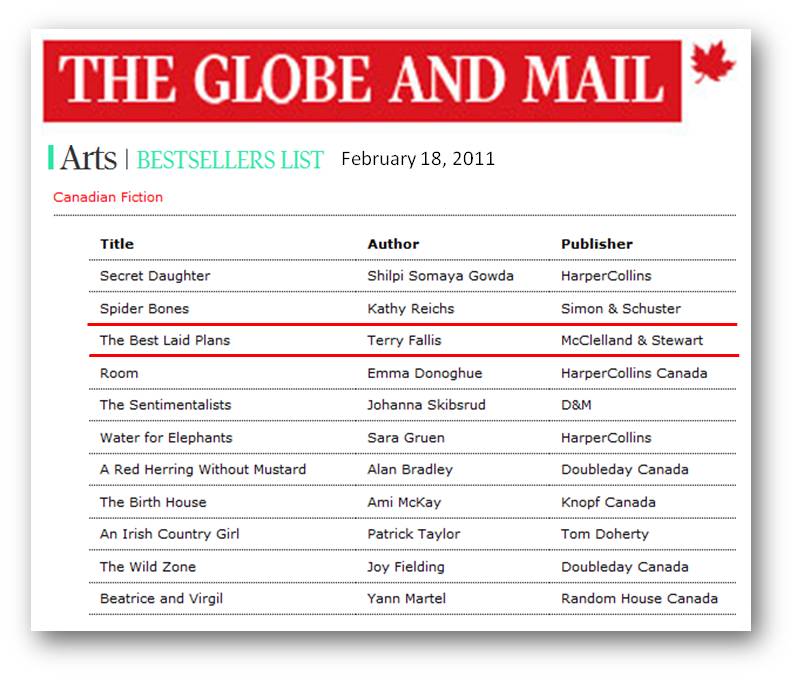 TBLP has slipped slightly on this week's G&M Bestseller lists but it's still there. Finally, on an earlier page in the Globe and Mail's Books section last Saturday, my wonderful publisher, McClelland & Stewart ran this great one third of a page ad.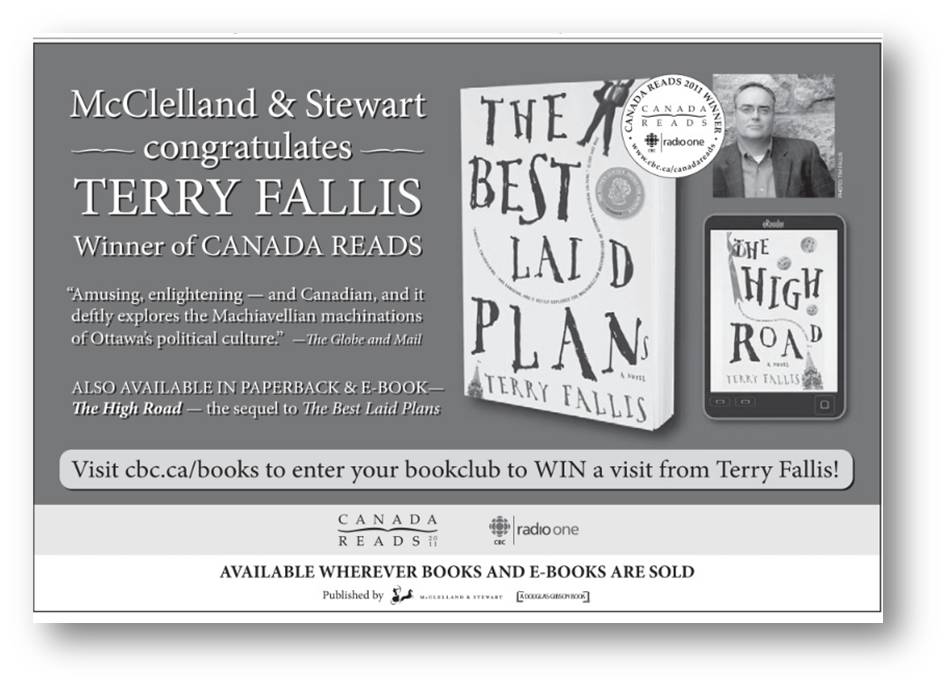 My phone has been ringing off the hook with invitations to festivals, libraries, book clubs, and other events. Check out my Appearances listing to see how I'll be gratefully spending my evenings and weekends for the next several months. Canada Reads clearly has enormous credibility and clout on the nation's cultural landscape. And I'm the terminally thankful and still reeling beneficiary. What a ride…