Forgive me but…
I had one of those moments this evening. It felt kind of what I imagine it must feel like for an independent recording artist to be innocently driving to work and then suddenly hearing their own song on the car radio. I took my younger son Ben to a movie and then afterwards, browsed through the massive two story Indigo bookstore next door to the theatre at Yonge and Eglinton here in Toronto. It's one of my favourite bookstores and I'm in there often. As I usually do, I gravitated towards the "F" section in Fiction. I don't head there because I expect to find TBLP on the shelves. In fact, the only bookstores that carry my novel are the ones I've approached and supplied with copies. But I can't resist taking a look anyway, often just to see which F authors would be flanking TBLP if it ever made it to their shelves.
Well, when I got to the F's, my song started up on the car radio. There were ten copies of TBLP (front cover facing out!) right there on the eye-level shelf.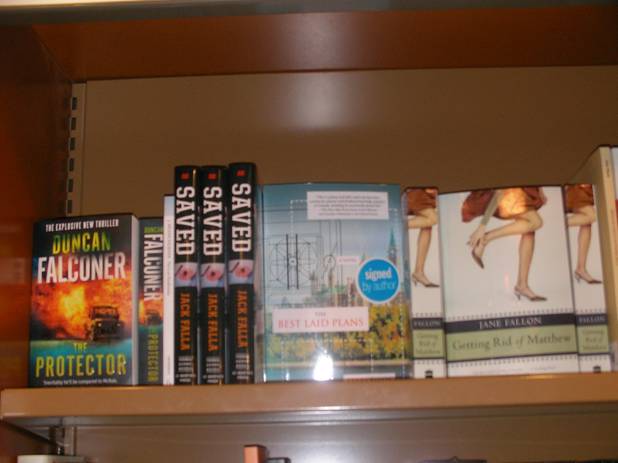 It's one thing to pop into a bookstore you've already supplied with copies of your book and see it there on the shelves. You expect to see it. It's no real surprise when you do see it, although it is cool. It's quite another to be browsing in Canada's major book retailer and with no warning, literally stumble upon your own book sharing the shelves with real F authors. For a moment, I thought I was having a stroke.
I snagged a friendly Indigo employee and asked him to check when these copies arrived, because I certainly had nothing to do with them being in the store. (This is not the same Indigo store location that will be featuring TBLP in February for eight weeks as part of the Publisher's Choice award.) He checked the system and informed me that they had arrived on January 19th, about a week ago. Who knew! I didn't.
The Indigo staffer then asked me if I were the author. When I told him I was, he went straight to the F shelf, pulled down all ten copies and headed to the nearest flat surface. He had me autograph them all and then placed "signed by the author" stickers on each one before displaying eight copies of TBLP on the "New in Trade Paperback" table near the front of the Fiction section. He placed the other two copies back in the F's, still front cover facing out.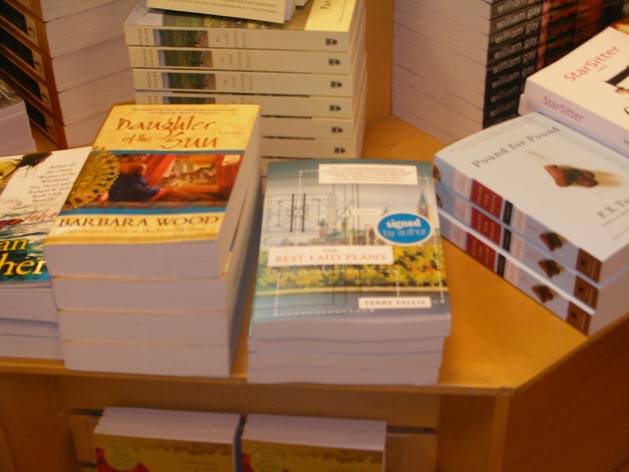 My stroke symptoms abated but I confess I was still tingling when Ben and I paid for the two books I was buying (Will in the World, Stephen Greenblatt's acclaimed Shakespeare biography, and Jonathan Tropper's new novel How to Talk to a Widower), and floated out of the store. Well, I was floating, Ben was just walking, holding my hand to keep me grounded…