TVO's Steve Paikin blogs about TBLP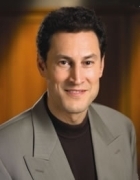 Back in February 2007, Steve Paikin, the outstanding host of The Agenda, TV Ontario's great nightly public affairs program, was kind enough to interview me about the then unpublished TBLP. Here's the blog post Steve wrote in the wake of the Leacock Medal announcement:
The Funniest Book In Canada
Back in February of 2007, I interviewed a political wise guy named Terry Fallis. Terry has been around the block in the political world. He now plies his trade at an eponymously named consulting firm.

But once upon a time, he was one of those back room boys who worked for politicians and tried to get them elected.

He's a smart guy and figured there must be a funny book somewhere inside him, given all of what he'd seen in politics.

So he wrote a book, set on Parliament Hill, and followed the travails of a once naïve, now a bit too cynical back room boy who's seen too much of politics' seamy underbelly.

His book is called The Best Laid Plans and Terry rolled it out in unusual fashion.

Once a week, he downloaded a chapter of his work into podcast form on his website. He narrates the action himself. He did it this way because no Canadian publisher would print his work. Not a one.

So rather than wait for that, Fallis got the book into the readers' hands with the newfangled technology so many of us are using these days. And what do you know: he ends up winning the Stephen Leacock prize for humour.

While the credit is all Terry's, I take a certain amount of pride in saying we were the first program to interview the author, when, quite frankly, no one was beating his doors down to give him any attention.

So, to see and hear my conversation with Terry Fallis from last February, about his own political history, and his successful political novel, watch this web-exclusive video and enjoy.
Thanks Steve. You were there at the beginning and I'm grateful.