Thanks McNally Robinson for a great event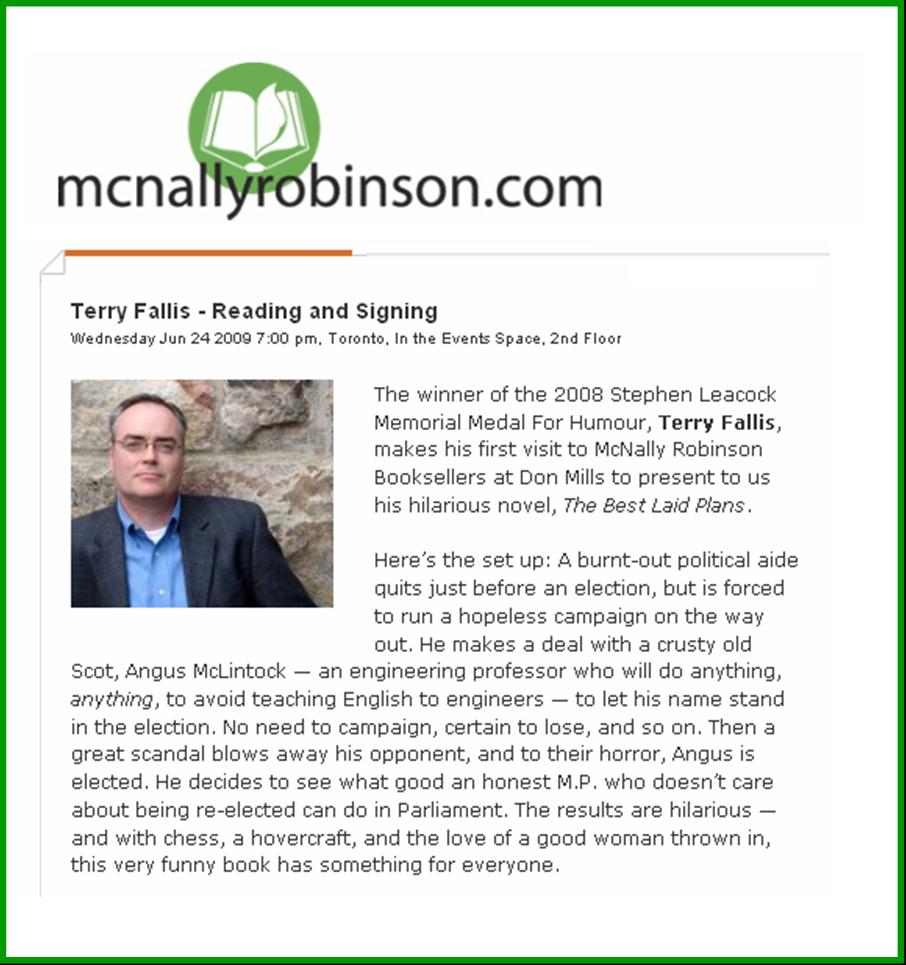 Last night I gave a talk and reading at the wonderful new McNally Robinson Toronto bookstore in Don Mills.  Carla and her team at MR know how to put on an event.  There were amazing posters hanging throughout the store and public address announcements before the reading started.  They have an events area on the second floor and there were so many people that they kept having to add more rows of chairs.  There were some familiar faces in the crowd from my childhood neighbourhood who had seen ads in the Globe and Mail and Toronto Star for the event.  There were a couple of other writers in the audience including Tom Armstrong whose manuscript recently won second prize in the Frank Collymore Literary Endowment Awards along with the $7,500 payday.  Better yet, Tom just inked a publishing deal with DC Books with publication of his novel slated for April 2010.
The talk and reading seemed to go well and the line-up for the signing was both humbling and gratifying.  Afterwards, Tom and I went for a drink and had a great talk about writing.
Thanks again to Carla and the good folks at McNally Robinson for a memorable evening.