Poles Apart: Chapter 3
Podcast: Play in new window | Download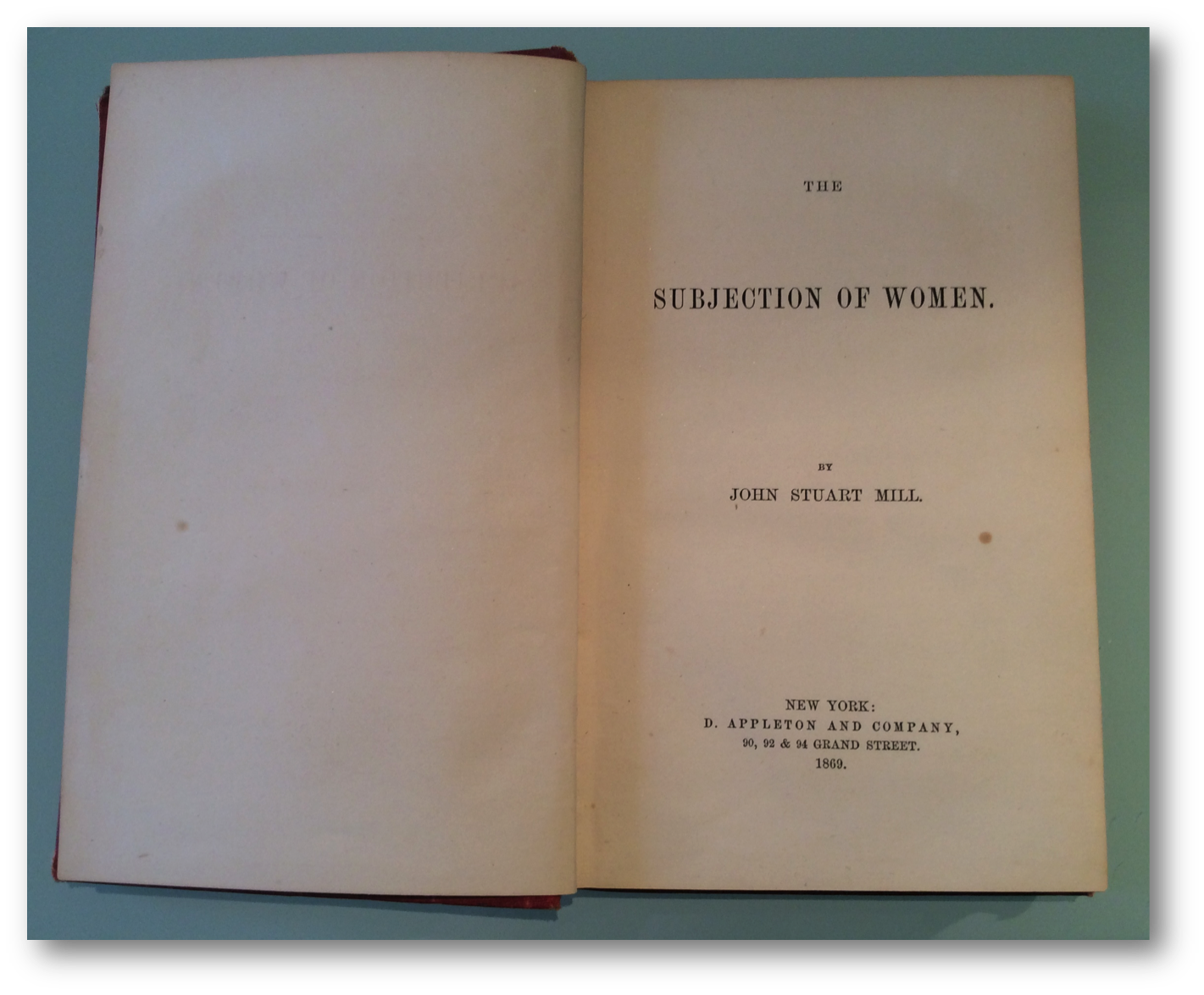 Welcome back to the podcast edition of Poles Apart. This week, with his interest in feminism rekindled through meeting aging feminist icon, Beverley Tanner, Everett rejoins the fight for equality while the construction work in his building actually enters his own apartment. Incidentally, the photo above is of my own first U.S. edition of John Stuart Mills's classic, The Subjection of Women, from 1869. I've owned it for 27 years having bought it in a used bookstore in Wolfeville, Nova Scotia, the same weekend my wife and I were married.
Of course, your comments are always welcome here on the blog or via email to tfallis@gmail.com. You're also invited to follow me on Twitter: @TerryFallis.
The voiceover the opens each podcast episode belongs to my good friend, Roger Dey.