Another two bookstores stock TBLP
Another Book City outlet (that's two and counting) near Bloor and Yonge in downtown Toronto is not only carrying The Best Laid Plans, but they've actually put it in the front window! I couldn't resist snapping a photo. Who knows how long it will be there?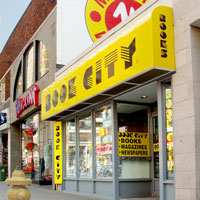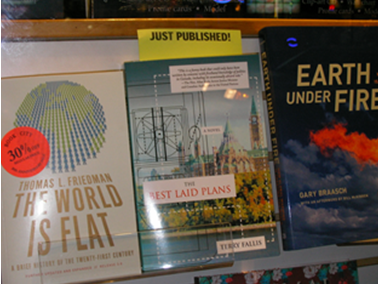 Then, late this afternoon, I spoke with Mark Lefebvre at McMaster University's great bookstore called Titles and learned that they had already ordered five copies of TBLP and listed it in their online catalogue. Mark even invited me to do a book signing/reading on campus sometime later this fall. I love McMaster. It's my alma mater. It would be very special to go back and see my novel on display in the bookstore and do a reading. A great way to start the weekend.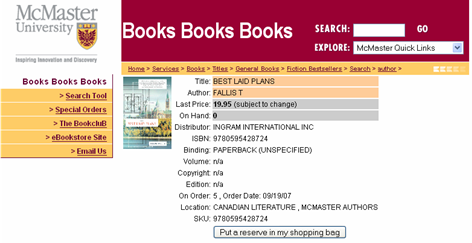 So in the last two days, TBLP has ended up for sale in five different bookstores in downtown Toronto. I'm heading to Ottawa on business on Monday and perhaps I'll tackle a view bookstores in the nation's capital. After all, this really is an Ottawa novel. Stay tuned as the ride continues…