Hang gliders & hovercraft: Tracing my roots
About a month ago, I was approached to write an essay for The New Quarterly, a well-established Canadian literary journal, as part of their "Magazine as Muse" series. Writers are invited to reflect on what magazine captured their imagination in their early teenage years and perhaps shaped their future in some way. I was delighted to be asked by Bruce Johnstone and Editor, Kim Jernigan, in connection with the selection of TBLP as this year's choice for the Waterloo Region's One Book, One Community program. I've now submitted the essay and it will appear in TNQ #115, the summer issue, due out in mid-July. The TNQ blog is here.
Choosing the magazine that influenced me as a 13 year old was relatively straight forward. At that age, I only read one magazine with any regularity after discovering stacks of back issues of Popular Science in my primary school library, when I was in Grade 8. I was captivated. There's little doubt in my mind that being such an avid reader of Popular Science actually played a role in my decision to study engineering at university.  But long before I headed off to McMaster in the fall of 1978, there were a few Popular Science inspired adventures that I chronicled in the essay. Without going into too much detail, PopSci often featured garage inventors who built something that flew, or went fast, or baffled the experts in some way. PopSci somehow made it seem possible for dreamers to bring their inventions to life. I wanted some of that.
So while in Grade 8, my twin brother Tim, my friend Geoff Elmer, and I built three hang gliders. We called them the Falcon series. (We had to have a name for them, didn't we?) You can read about my hang glider phase in the essay when it comes out, but I thought you  might like this photo of the (attempted) launch of Falcon 3 down the park hill at the end of our street. Yes, that is I, at 13, trying to take flight in June 1973. In hindsight, there was never any hope of me soaring anywhere that day, but still, I'll never forget it.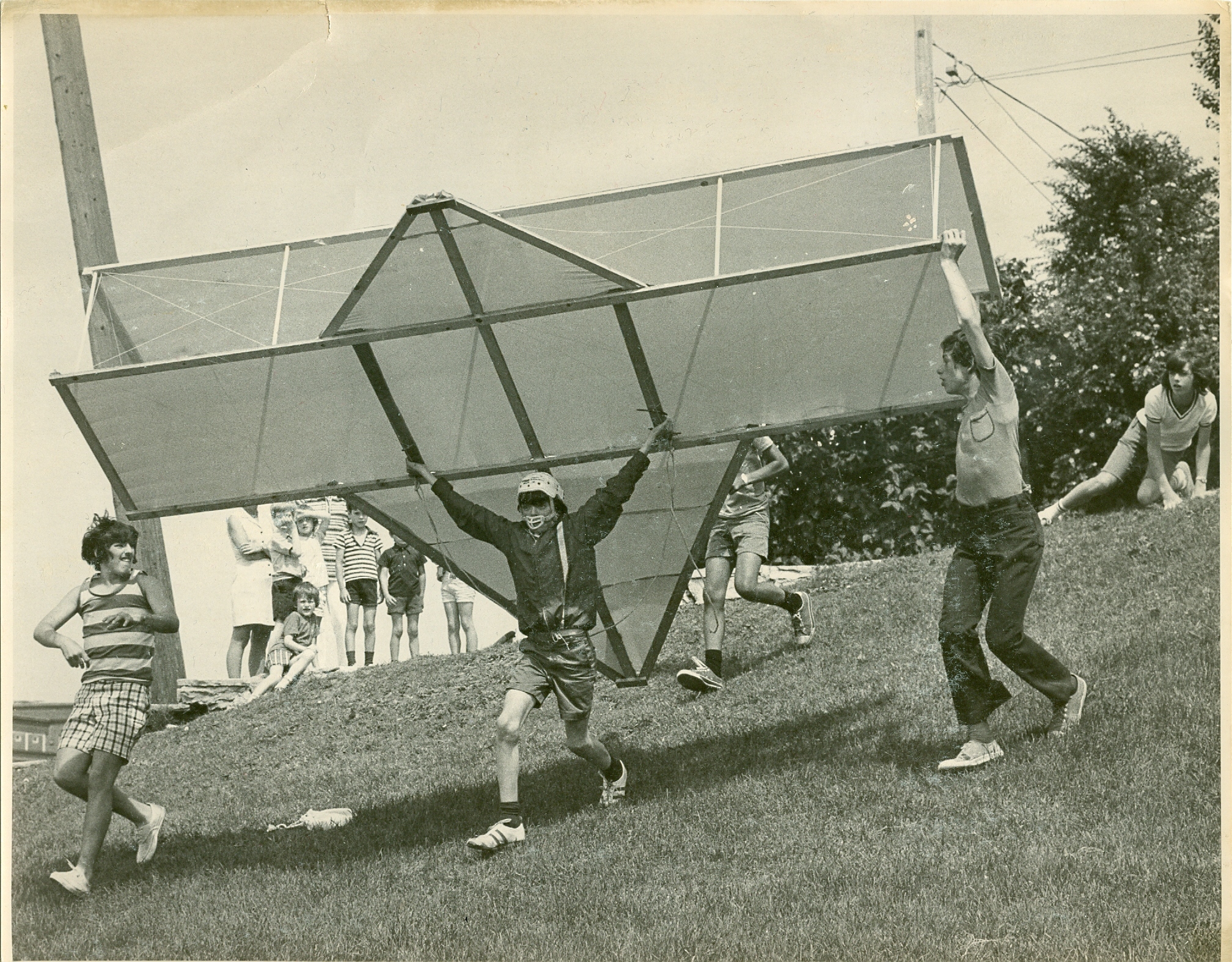 Our second Popular Science-fueled foray was the design and construction of a full-sized hovercraft. You'll know if you've read The Best Laid Plans, that a hovercraft figures in the story. That's because of my abiding interest in them. We were 15 when we built the hovercraft below. This grainy photo was taken in 1975 when I was still months away from earning my driver's licence.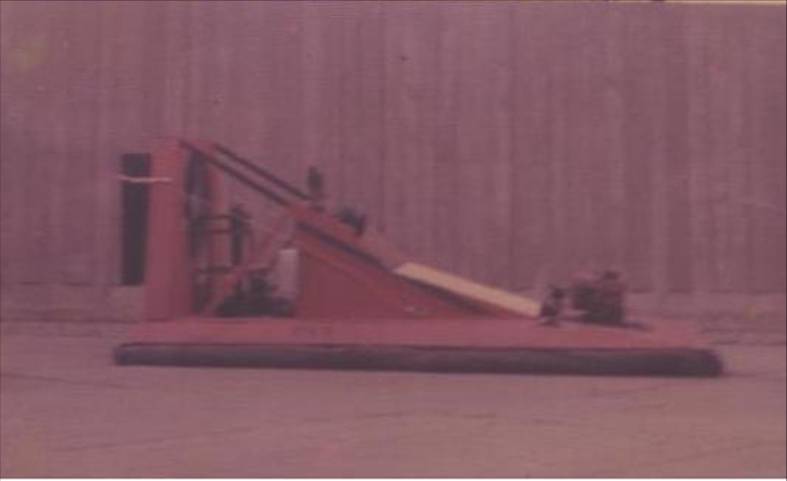 I think Popular Science magazine may even have played a role in turning me into a writer. Just as its pages made it seem possible for us to build a hang glider or hovercraft way back then, perhaps it also made it seem possible that I might one day actually write a novel, let alone two.  PopSci seemed to engender a sense that all things were possible. Even a novel. That might be a stretch. But I still have my subscription to Popular Science and still look forward to it each month.
Here's the cover of PopSci from March 1970 that sparked a lifelong fascination with air cushion vehicles and led directly to Angus McLintock's Baddeck 1 in TBLP.