Heading up to Thunder Bay for Sleeping Giant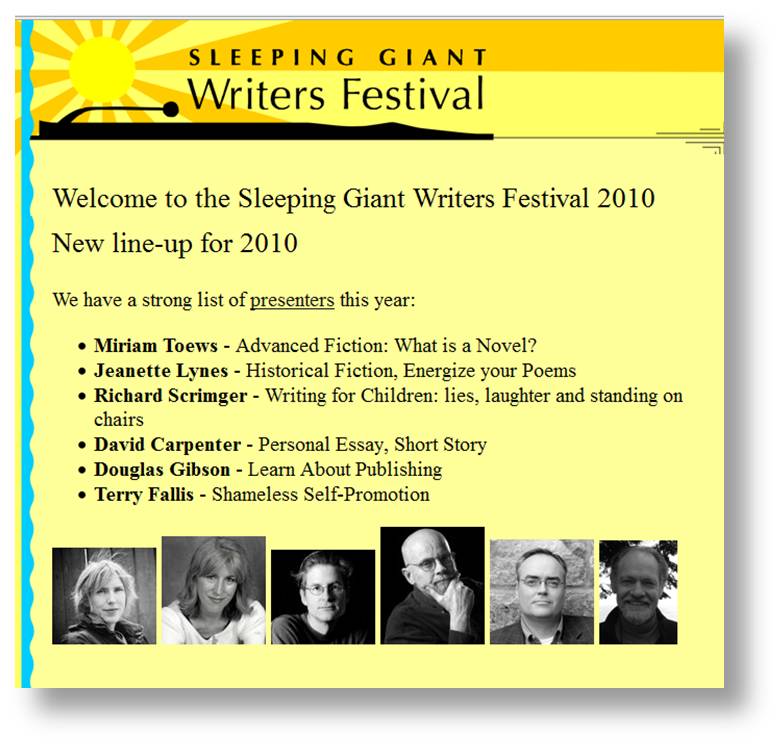 I'll be on a plane tomorrow afternoon (Friday) for beautiful Thunder Bay for the Sleeping Giant Writers Festival. I'll be reading with my friend and editor/publisher Doug Gibson, and with the wonderful Miriam Toews on Friday night. Then on Saturday, I'll be delivering two workshops on how to build and sustain an audience for one's writing. I'm really looking forward to it.
We're now less than two weeks away from the official publication of The High Road.