Invitation to the Virtual Launch of Operation Angus
You're all invited to the virtual launch of Operation Angus, my eighth novel that heralds the return of the accidental MP, Angus McLintock, his trusty sidekick, Daniel Addison, and the rest of the cast of characters from my first two novels, The Best Laid Plans, and The High Road.
So mark Thursday, September 2, 2021 at 7:00 p.m. in your calendar for this virtual event. Click here or on the graphic below to register.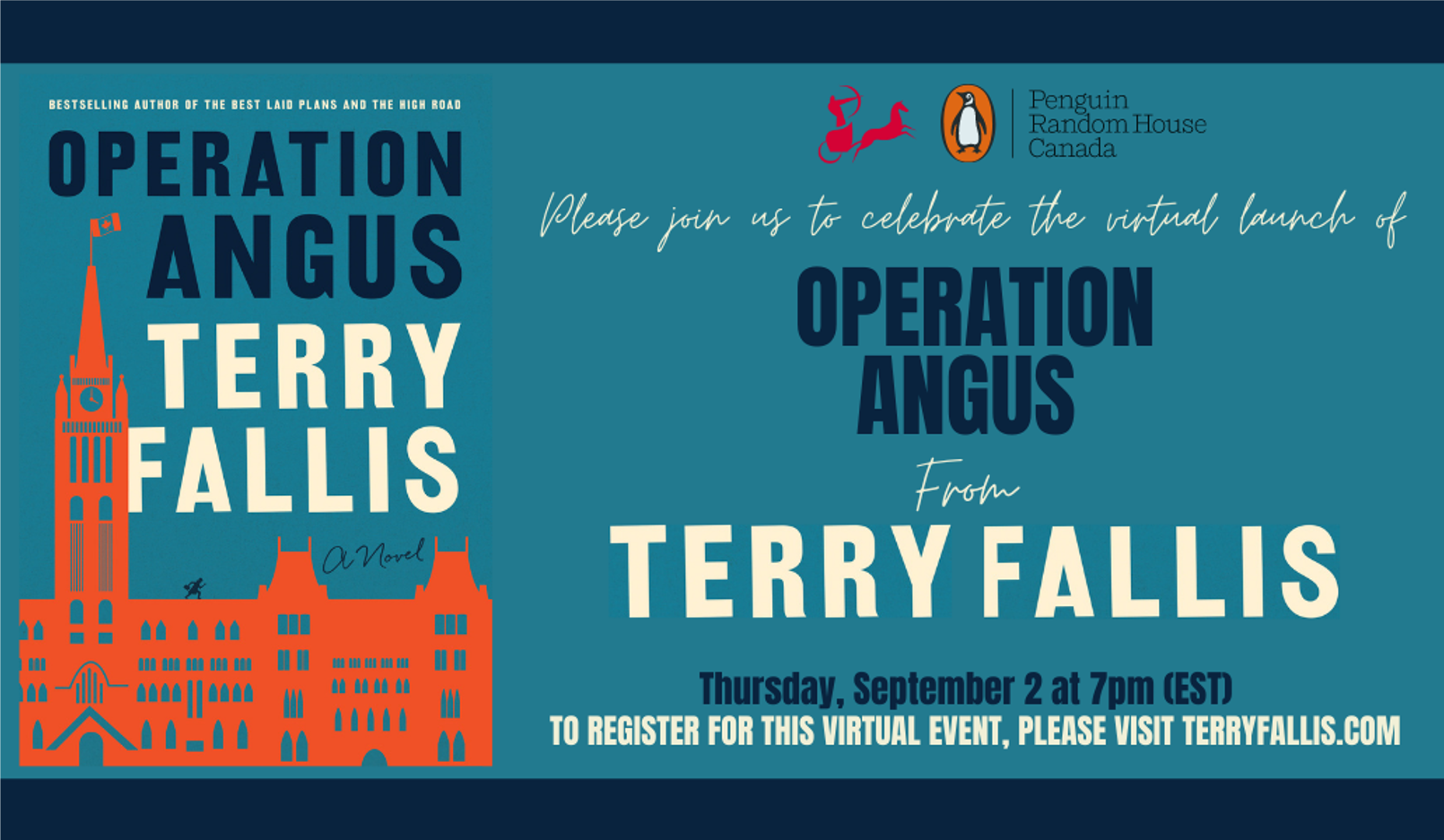 As is traditional, my identical twin brother Tim will be hosting the event (so don't be confused when you see him on screen), and then my wonderful publisher, Jared Bland, and I will have a conversation about the new novel. I'll say some thank yous, read a short bit from the novel just to give you a taste of it, and then we'll open the virtual floor for audience questions. Hope you can make it to help celebrate the launch of Operation Angus. Many thanks for all the support.