A great time in Thunder Bay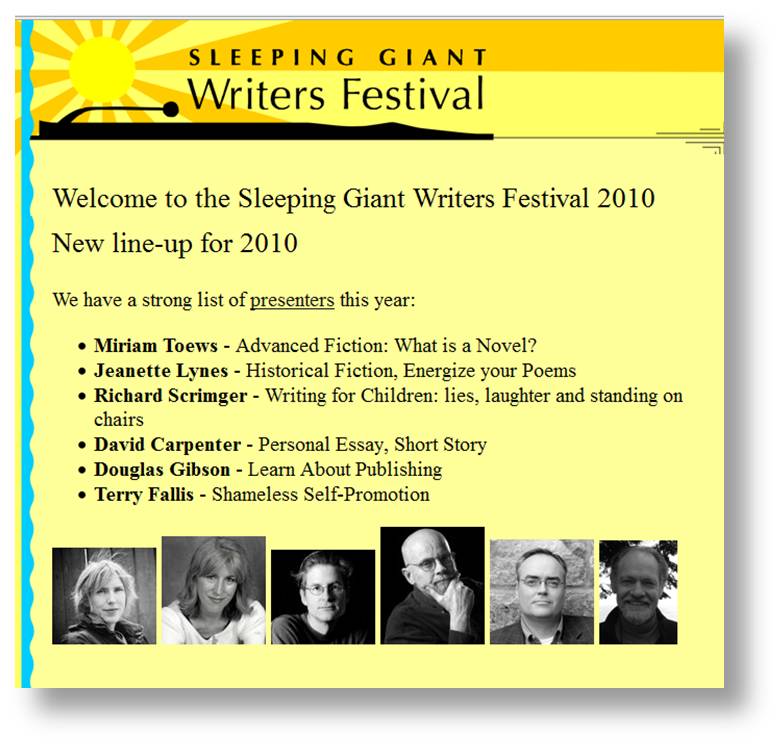 A couple of weeks ago, I traveled to Thunder Bay to participate in the Sleeping Giant Writers Festival. I did a reading (from The High Road!) on the Friday night along with my editor/publisher Doug Gibson, who read from his soon to be published memoir of sorts, and with Canlit superstar, Miriam Toews who read from The Flying Troutmans. There was a big crowd and they laughed in all the right places. It was wonderful to hear Doug and Miriam read. We then signed books and chatted with the audience of book lovers.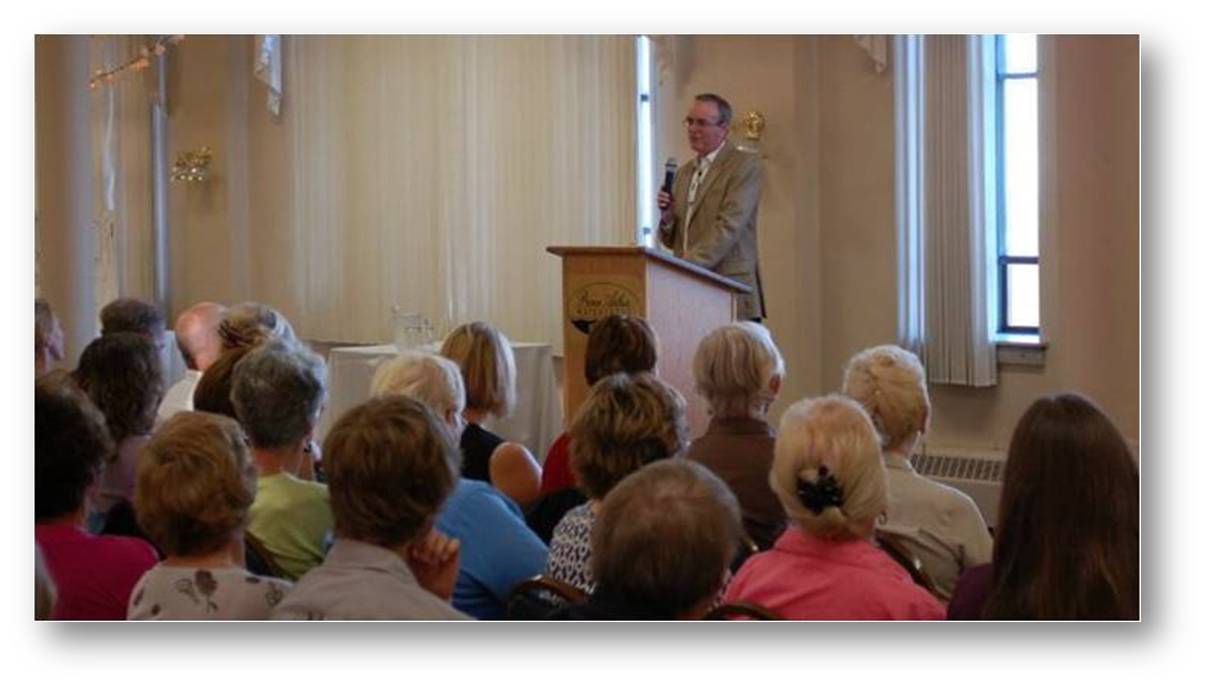 The next morning, the other writers piled into an aging black limousine, complete with a D.H. Lawrence book for a hood ornament, for the drive out to the Fort William Historical Park. Jackson Stone (a great literary name isn't it?) was our chaufeur and a fine tour guide too. I ran a two hour workshop in the morning and the same one again in the afternoon. My topic was shameless self promotion and I covered a range of topics including blogging, podcasting, Twitter, YouTube, blurbs and readings. I had very attentive and interested writers in both sessions. It was exhausting but inspiring and energizing at the same time. I even had a Governor General's Award winning children's illustrator in the session. At least one writer in our session has started a blog to chronicle his journey writing a novel.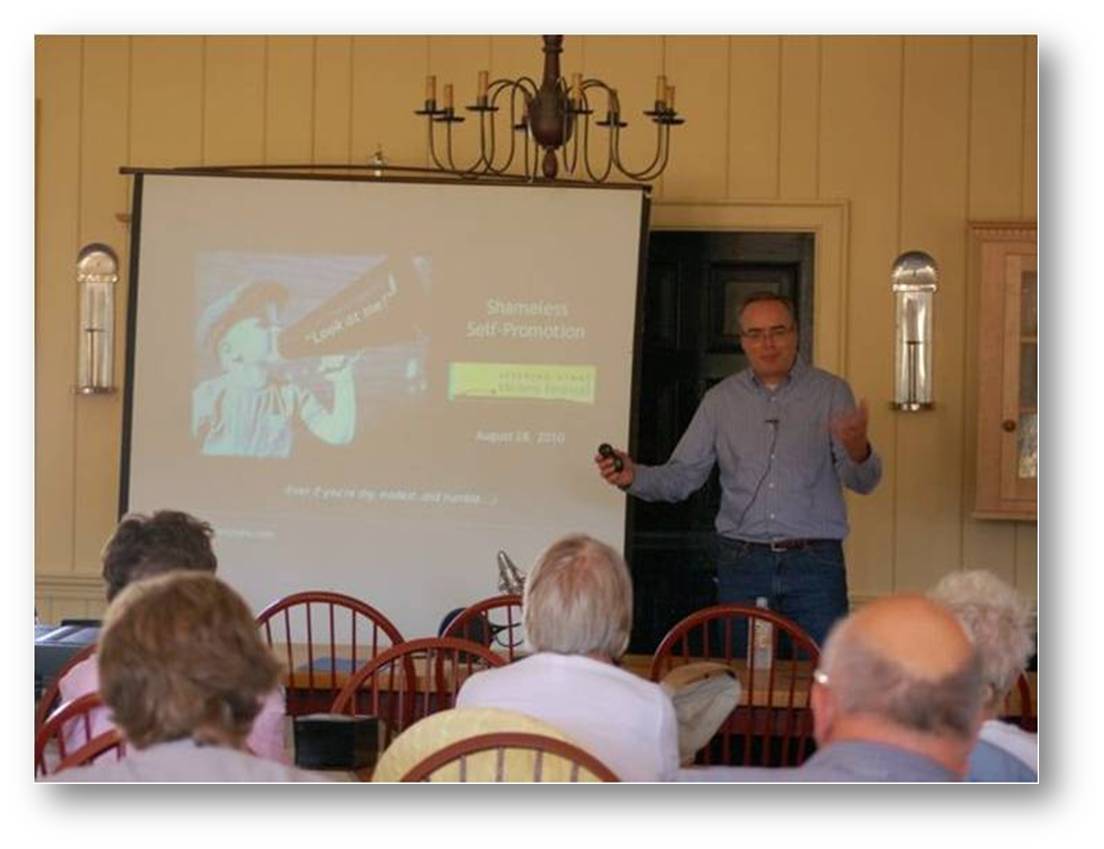 After a great dinner, the other three writers read. Jeanette Lynes, David Carpenter, and Richard Scrimger entranced the crowd, yours truly included. They are all very talented writers. I had to get up early to catch a 8:00 flight back to Toronto but left with very fond memories of the Sleeping Giant Writers Festival.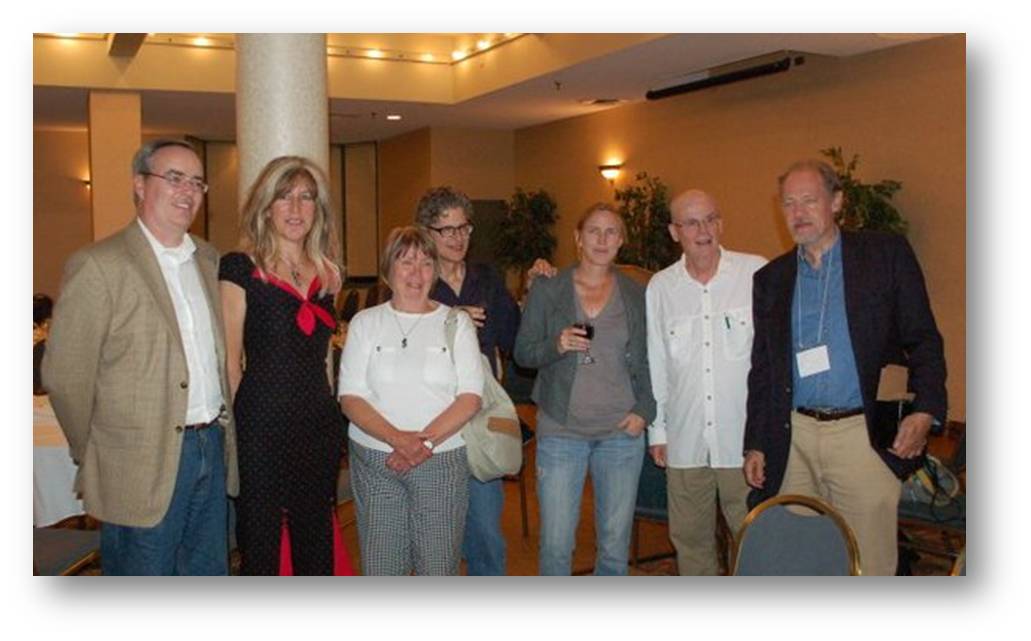 Here I am (from left to right) with Jeanette Lynes, Dorothy Colby (head of the festival), Richard Scrimger, Miriam Toews, David Carpenter, and Douglas Gibson.