Canada Reads event at Toronto Reference Library
Last night, over 350 people crammed into the atrium of the Toronto Reference Library for a Canada Reads event. Fellow finalists Angie Abdou and Jeff Lemire were also there. Mary Ito from CBC interviewed each of us. Then we signed books and communed with the assembled book lovers. There was such a wonderful vibe in the room. It was great to catch up with Angie and Jeff, whom I hadn't seen since the launch of Canada Reads on November 24th. We're all having so much fun on this unlikely ride. There appears be no sense of competition among the authors, although our official defenders are definitely polishing their positions for the great debates next week. I'm kind of expecting to be voted off the island early, but there'll be no disappointment on my part. This has been a glorious odyssey.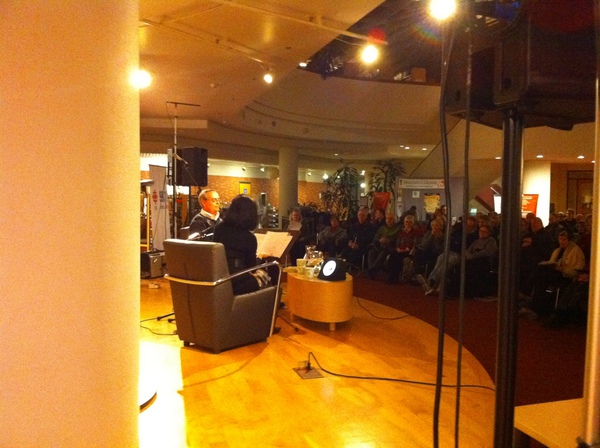 Here I am on stage with Mary Ito in the midst of our discussion.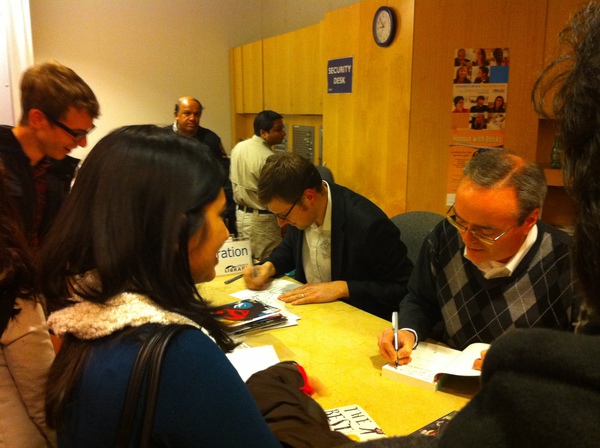 Signing books with fellow finalist, Jeff Lemire.