Reader reviews are what it's all about…
TBLP doesn't generate a ton of reader reviews on Chapters-Indigo or Amazon but it's sure nice to get them, particularly if they're positive. I don't know about you, but I always scan the reader reviews before I buy a book. they're often more meaningul to me than the Globe and Mail or New York Times book reviews.  I read as a reader, not as a reviewer.
Authors write to have their work read. So hearing nice things from actual readers is just so gratifying. I happened to check last night and the seventh TBLP reader review has just appeared on Amazon.ca.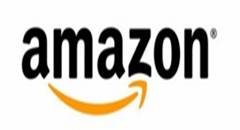 "The Best Laid Plans has to be one of the best books this year. The author has an insiders knowledge of the Canadian political system. Without boring us with the day to day minutae he is able to give us a clear picture of what is wrong with the system and lets us form our own opinions on how it might be changed. Mr. Fallis has a delightful sense of humour and has no difficulty letting us in on the joke. How wonderful life would be if only we really did have a few politicians such as are described in this book. I shall be seeking more books by this author."
Makes it all worthwhile.