A fun trip out west to Calgary and Banff
I spent last weekend in Calgary and Banff on a brief book-related trip. I flew out Friday morning and made it to the beautiful Indigo store in the CrossIron Mills mall in Calgary for a signing. Gillian Rushbrook and her staff were wonderful and had everything set up. I gratefully signed the store's stock (of my own books that is — I thought it would be out of line to sign other authors' titles) and spoke with several customers before hitting the road for Banff. I took this shot with my BlackBerry before they dropped the rope and the swarms of fans spilled into the store. (Okay, I'm kidding about the swarms, but we had fun anyway!)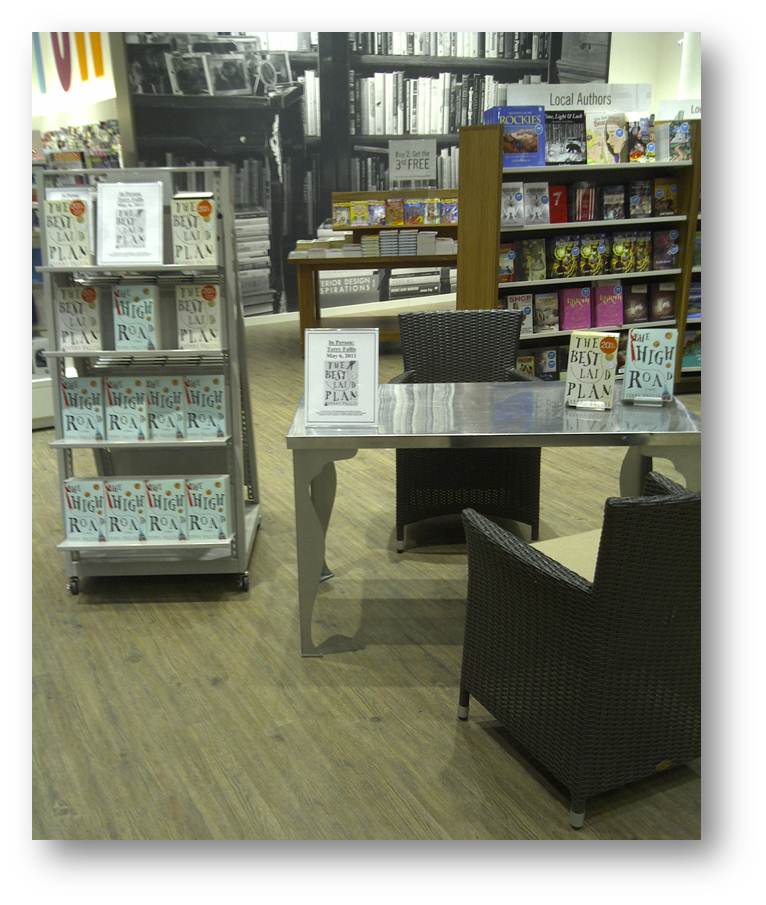 The drive to Banff, particularly on a sunny day, is spectacular. I took a few shots through the windshield but spend most of the drive ooohhing and aaaahhing as I rounded each bend and drove deeper into the mountains. It was a wonderful drive.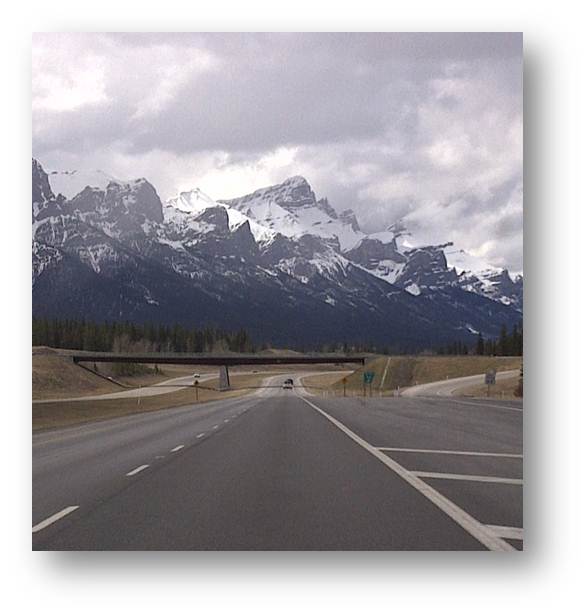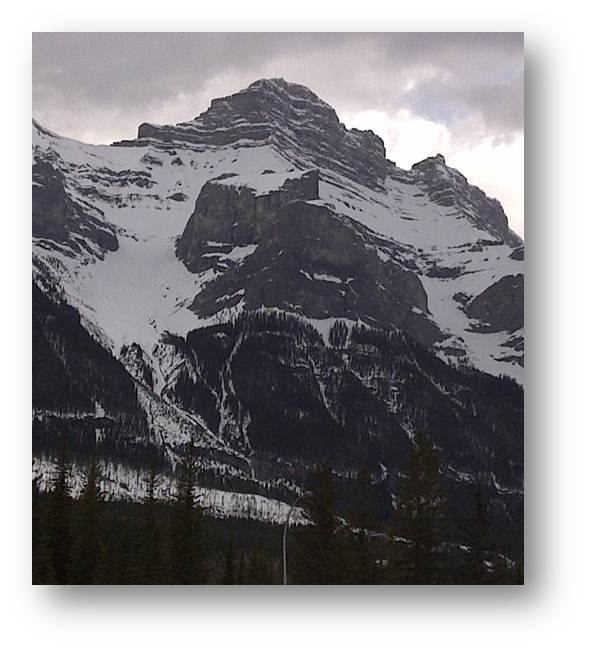 I arrived at the amazing Banff Centre late afternoon on Friday and met the good folks from the English Language Arts Council who had invited me up to speak to them. These is a seriously well-organized group. They had actually booked me back in 2009, more than two years ago. When I first read the email, I responded saying I'd be pleased to speak at their conference but surely they meant 2010, not 2011. Nope, 2011 it was. There were over 200 English teachers (primary and secondary levels) gathered to stay on the leading edge of english education. I attended a few of the sessions when I wasn't preparing for my own talk, and was uniformly impressed with the presenters and those attending. And what a place for a conference! The Banff Centre is nestled in the mountains surrounded by snow-covered peaks. It is a very inspiring place, which is why writers and other artists have been flocking there since its founding in 1933. Now, with state of the art facilities, it is perfect for writing residencies, conferences, and all manner of arts-related events.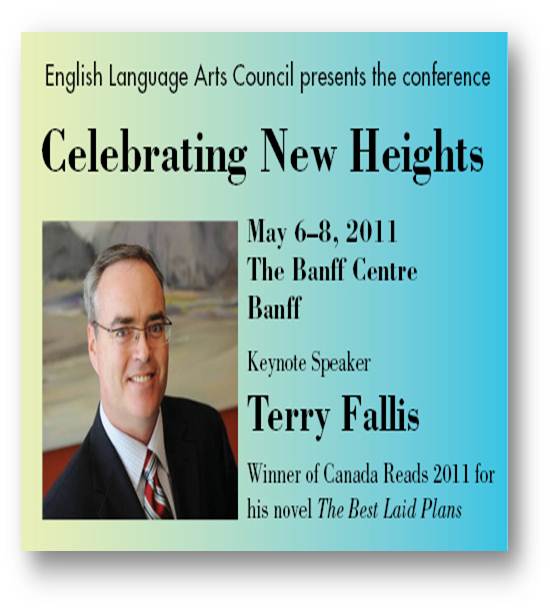 I gave my talk in the Max Bell Auditorium, a high-tech curved and tiered room that made me feel like I was addressing the General Assemblyof the United Nations. My address seemed to go over well as they let me go on for an hour (or perhaps they had nodded off). Spending time with enthusiastic teachers who care about books and writing was a pleasure. To top it all off, on Sunday, I bumped into and chatted with Canlit heavyweight, Michael Crummey (Galore). It was great to speak with him. All in all, it was a fantastic weekend.