Albatross is a CBC Books #1 Bestseller
A tweet caught my eye as it flashed by in my Twitter stream. I took a closer look and was glad I did. Here's the lovely tweet: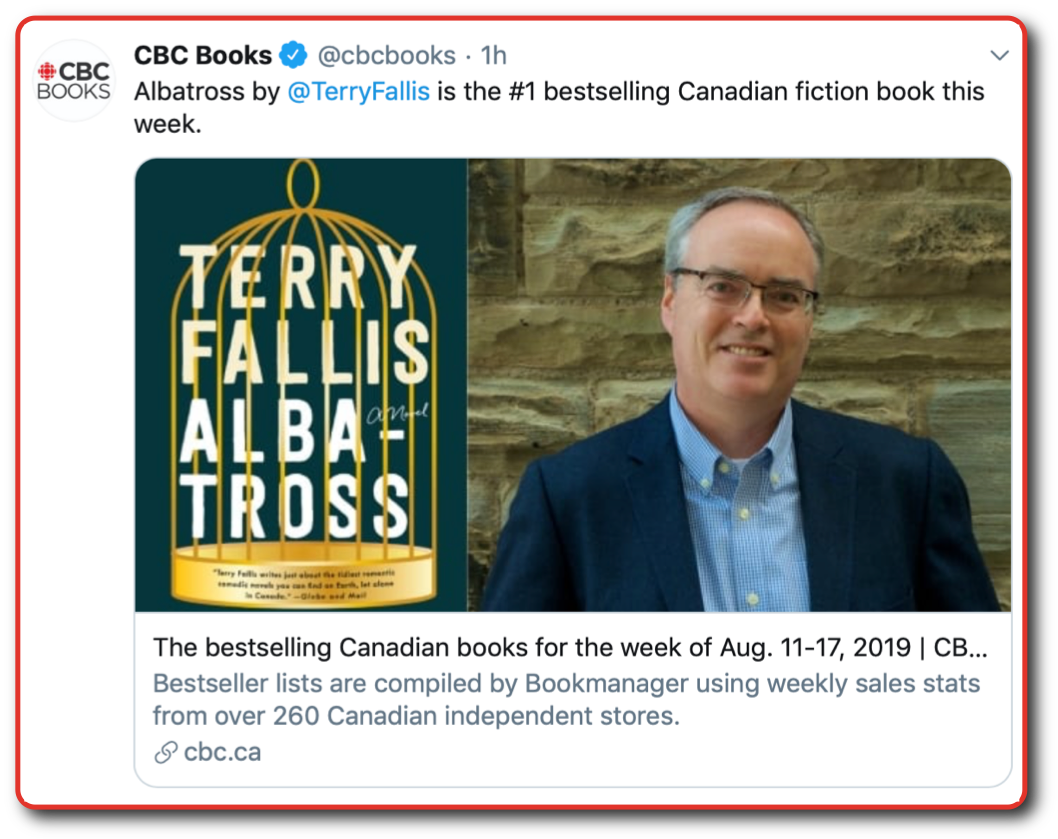 What a thrill. Seems as if Albatross has taken flight (pun intended) and I couldn't be happier. When I clicked through on the link in the tweet, it confirmed the unlikely but welcome news. Exactly one week after it was released, Albatross is the #1 bestseller in Canadian fiction, at least for the next seven days.