Leacock Dinner… an unforgettable night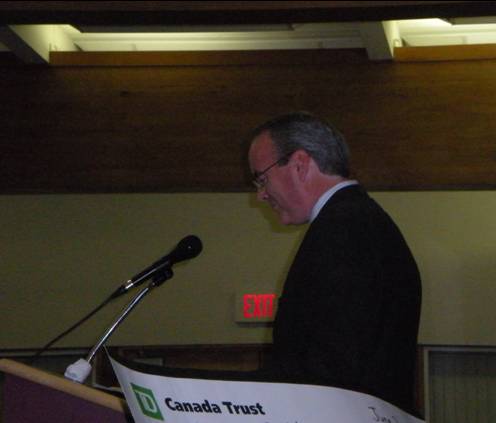 My wife, two sons and I have just returned from Orillia, Ontario where we've spent the weekend attending a number of events surrounding the Leacock Medal for Humour. It was a wonderful time spent with the incredibly warm and welcoming people who manage one of Canada's oldest and most prestigious literary awards. I was presented with the Leacock Medal at an amazing dinner for about 250 people at the Geneva Park Conference Centre on the shores of beautiful Lake Couchiching. As is tradition, I spoke for about half an hour trying to strike the right humourous-serious balance. I think it went well. Before and after the dinner my time was spent inscribing books. Don Ross, the owner of the great local bookstore, Manticore Books, took care of selling 65 copies of TBLP while I handled the signing.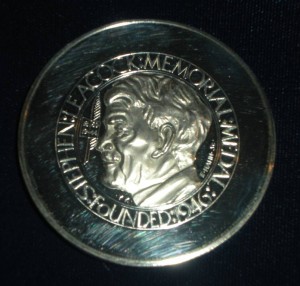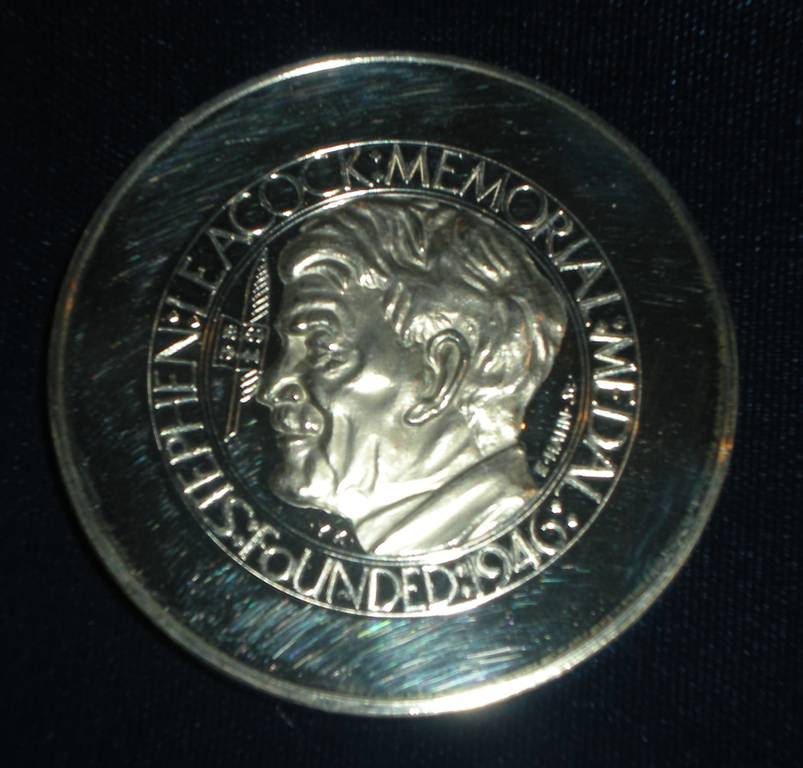 The medal itself is amazing. The photo above doesn't do it justice. It's solid silver and shines like it's emitting, and not just reflecting, light. It was quite simply one of the high points in my life so far.
To top it all off, the whole family sat in the Toronto Dominion Bank Comfort Zone, four leather arm chairs, at field level along the first base line for the Toronto Blue Jays – Baltimore Orioles game this afternoon. At one point we looked and found ourselves on the Jumbotron. My ever-resourceful son Calder took this photo.