TBLP is now officially a book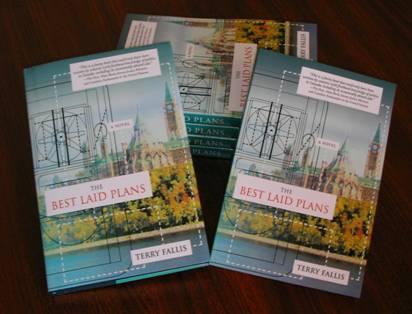 Yesterday was a big day in the life of this humble endeavour. Not only did Amazon list The Best Laid Plans, but later in the afternoon, a box arrived bearing my author copies of the published novel. I opened the box and found 20 trade paperbacks and one hardcover. It's hard to describe the feeling. My friend and client Joel Frey recently blogged about seeing and holding his newly published book, Two Sides of a Cypress Wall, for the first time. I can relate Joel.
Now we're really just waiting for the other online retailers to list TBLP and then the heavy sales and marketing effort begins. Many have told me that writing the book is the easy part. Building profile and driving sales is tough slogging.