TBLP cracks CBC Book Club's top 10 funny books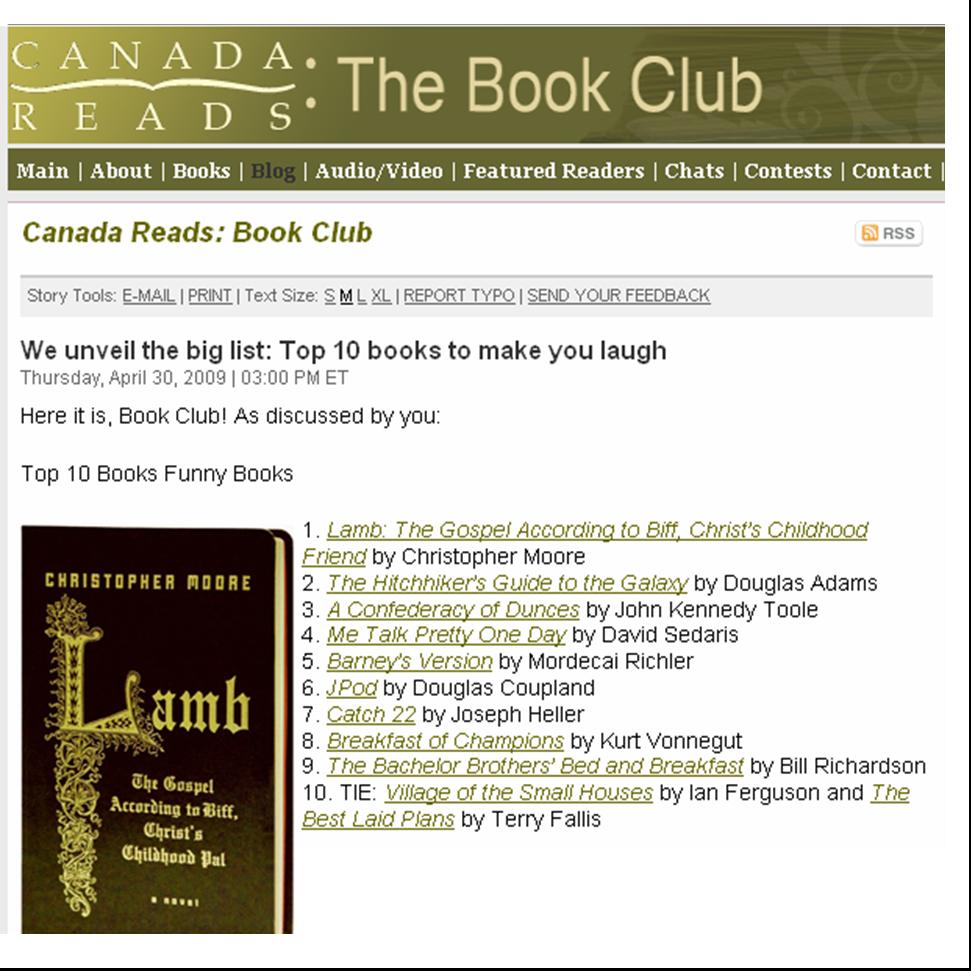 Wow! What an honour.  There are some wonderful books on this list.  Barney's Version is among my favourites.  I know this list wasn't generated through elaborate market research, but I figure any time you're on a list with A Confederacy of Dunces, it's a good thing.
In a cool twist of fate, I was in Orillia today for the announcement of the 2009 Stephen Leacock Medal for Humour and I had a chance to meet Ian Ferguson, with whom I share 10th place on this CBC funny book list.  He was there representing the winning author, Mark Leiren-Young.  Ian is a wonderfully funny guy, as you might expect from a guy who won the 2004 Leacock Medal.
Update (May 9, 2009): The CBC Book Club has now released the alphabetized Long List from which the top 10 were drawn.
Here's a shot of Ian Ferguson.  Arguably not his best side… nor mine for that matter…