Amazon.ca lists TBLP with a reader review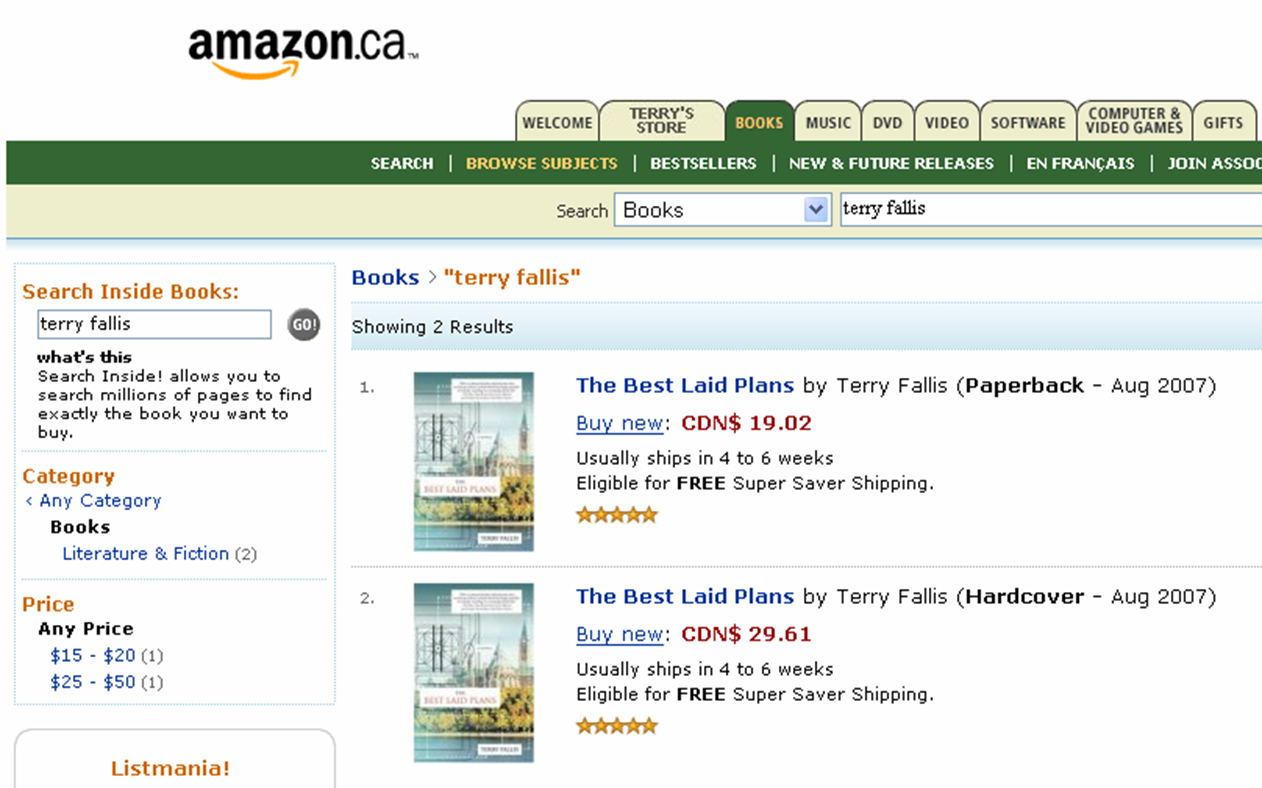 It took an extra week or so but Amazon's Canadian site has just listed TBLP eliminating any cross border issues for Canadian buyers. It's available to order in hardcover and trade paperback. As well, my good friend Peter Nosalik has already posted a positive review. Here's what he kindly wrote:
"The Best Laid Plans is a completely satisfying novel. The narration flows easily, the characters are recognizable and the plot is compelling. Best of all, the battle between political ideologies is fought by equally strong opponents and the outcome is a complete surprise. The descriptions of Parliament Hill from behind the scenes were fascinating. I especially enjoyed the glimpses of real political maneuvering. Obviously written by someone "in-the-know". Highly recommended."
Thanks Peter.