Blue Heron "Books and Brunch" event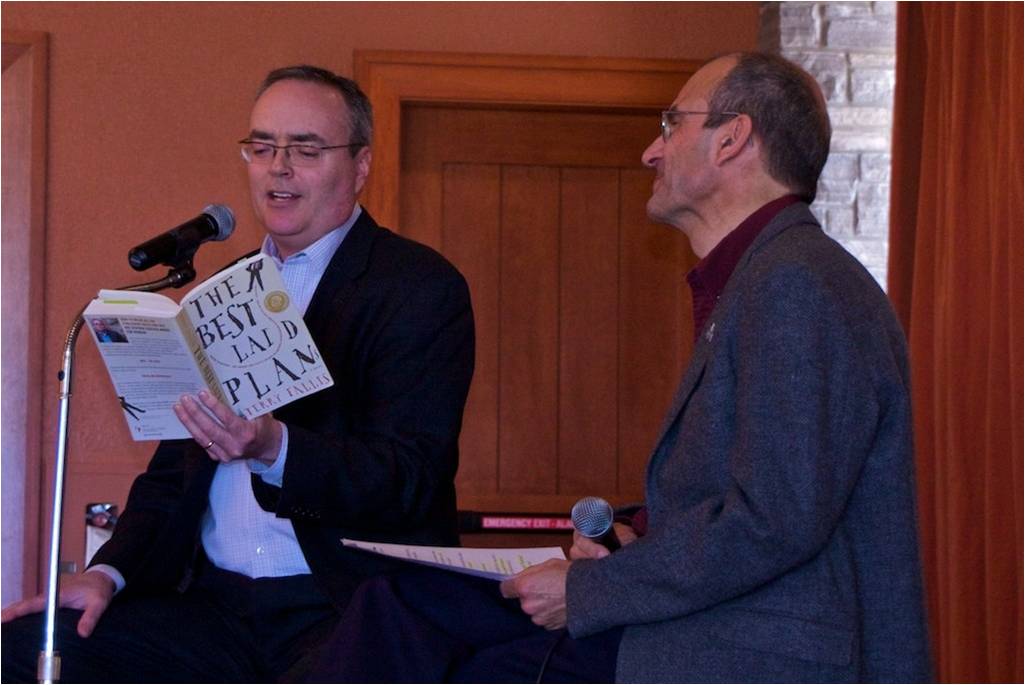 Last weekend, I spoke, read, and signed at a "Books and Brunch" event organized by Shelley Macbeth and Blue Heron Books in Uxbridge, Ontario. Unlike most of the readings I've done, this time it was more of an interview led by the prolific writer, journalist and broadcaster, Ted Barris. Ted and I shared the stage together in 2008 at an event in Barrie, Ontario. He presented his compelling book, Victory at Vimy, about the Canadian role in securing Vimy Ridge in the first world war. That day, it was my great pleasure to get to know Ted, and my great misfortune to speak directly after him. He is a riveting speaker. Our brunch together in Uxbridge was terrific, and the food at the Wyndance Golf Club was amazing. It was a sellout, with more than 100 in the audience, including my sister, Susan, my brother, Tim, who took these great shots, and several other family and friends. Ted and I conversed at the front and I read a couple of excerpts. Then the floor was opened for questions. Finally, I signed copies of TBLP.
It's always nice to have a line-up at the signing table!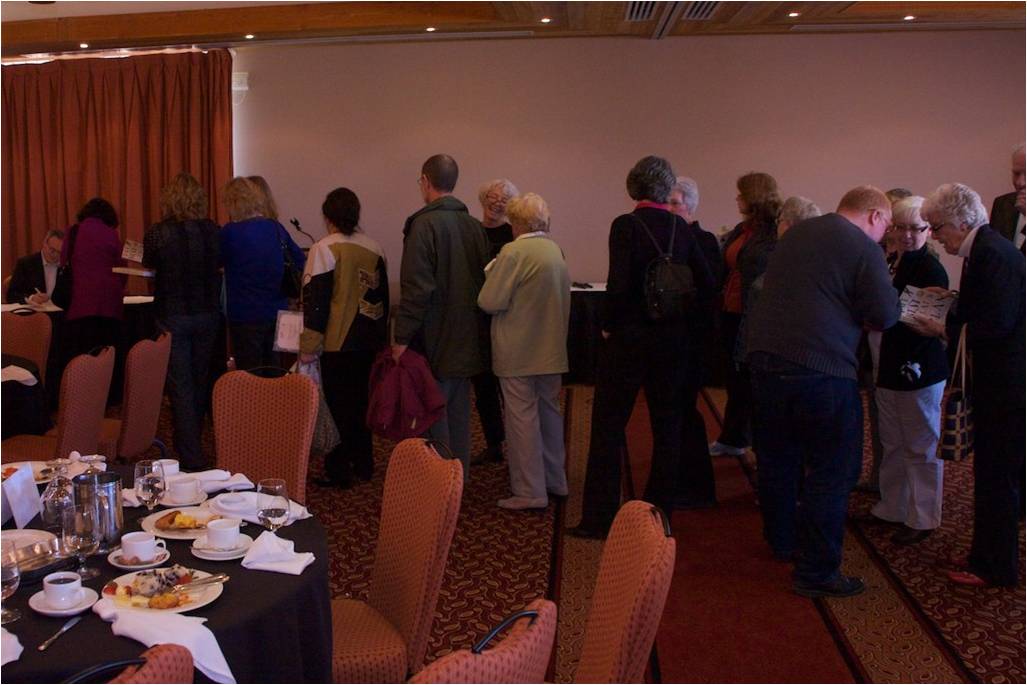 My thanks for Shelley Macbeth and Ted Barris for such a great event.