The High Road podcast – steadily growing
For the last two months, I've been recording and uploading one new chapter of The High Road podcast per week. I've had fun doing it and by the look of the numbers, a growing group of listeners has been enjoying the podcast too. Recording a new chapter each week is quite straightforward and it gives me plenty of  practice for the readings I'll be doing in the fall to support The High Road when the printed version hits bookstores in early September.
Here are a couple of shots of me recording Chapter 7 in our third floor library. I read the final manuscript directly off of my laptop and use the scroll wheel on my mouse to advance the pages. I always read standing up to help bring a bit more energy to the reading. You'll also see that I record under the watchful gaze of one my literary heroes, Robertson Davies.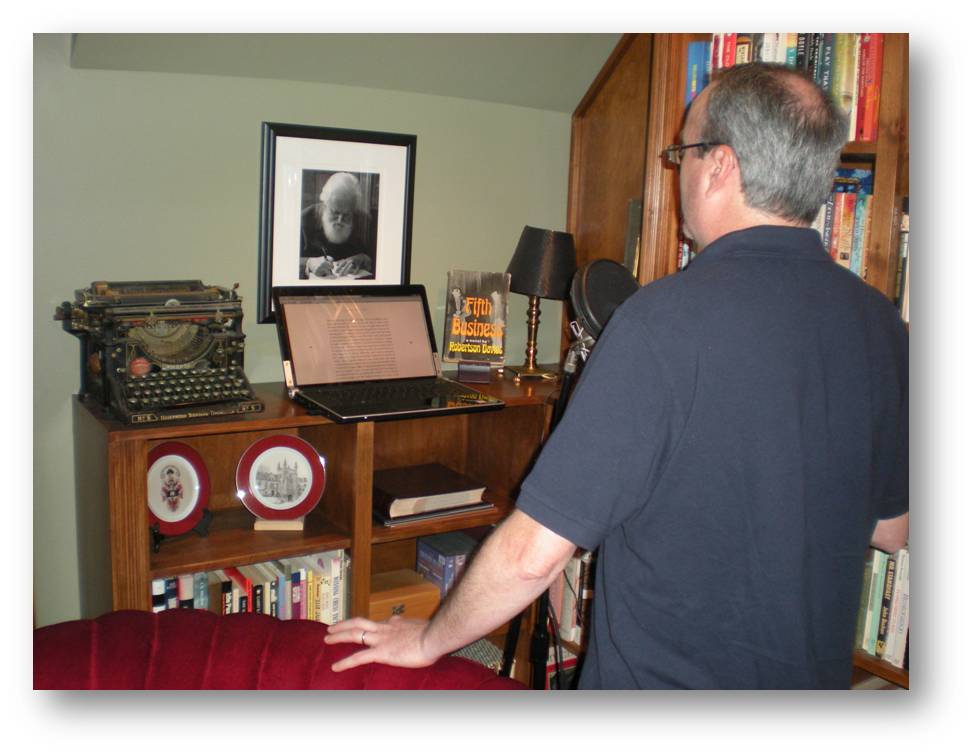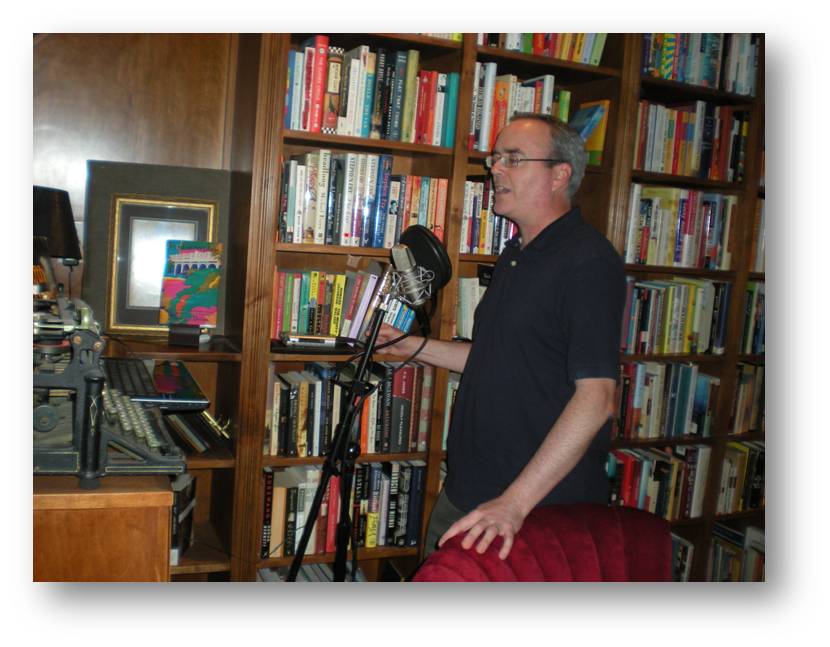 After I record, I then have to mix and produce each episode by adding music to open and close the chapter, and cut out coughs, flubbed phrases, and mispronounciations. I use Audacity as my sound editing software. It's avaiable as a free download. Here's what a bit of Chapter 7 looks like in Audacity: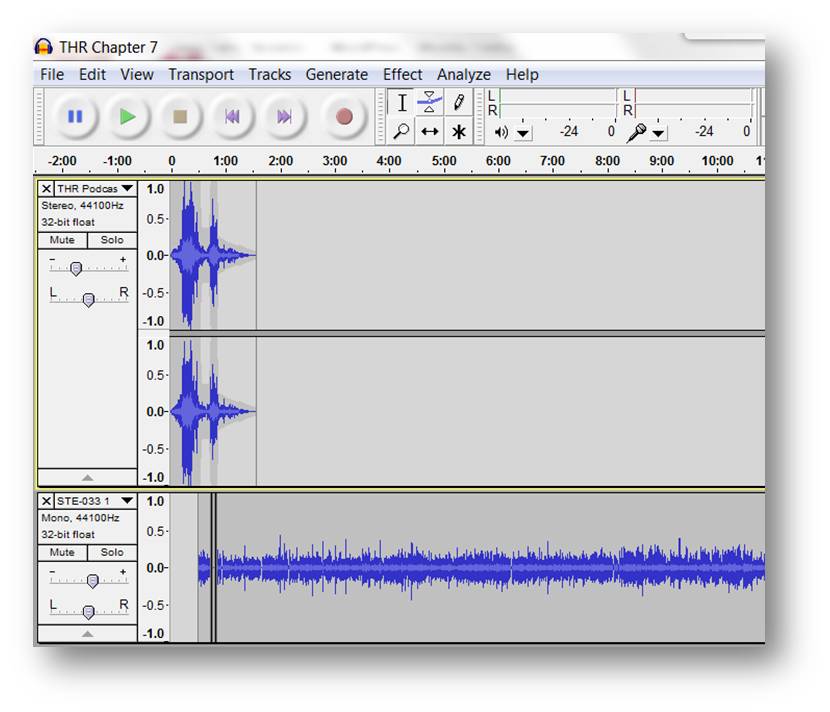 Finally, when I've got the sound balanced just right, I export it as an MP3 file and upload it to my podcasting hosting service, Libsyn. Here's a quick peek at the stats that Libsyn provides on the podcast.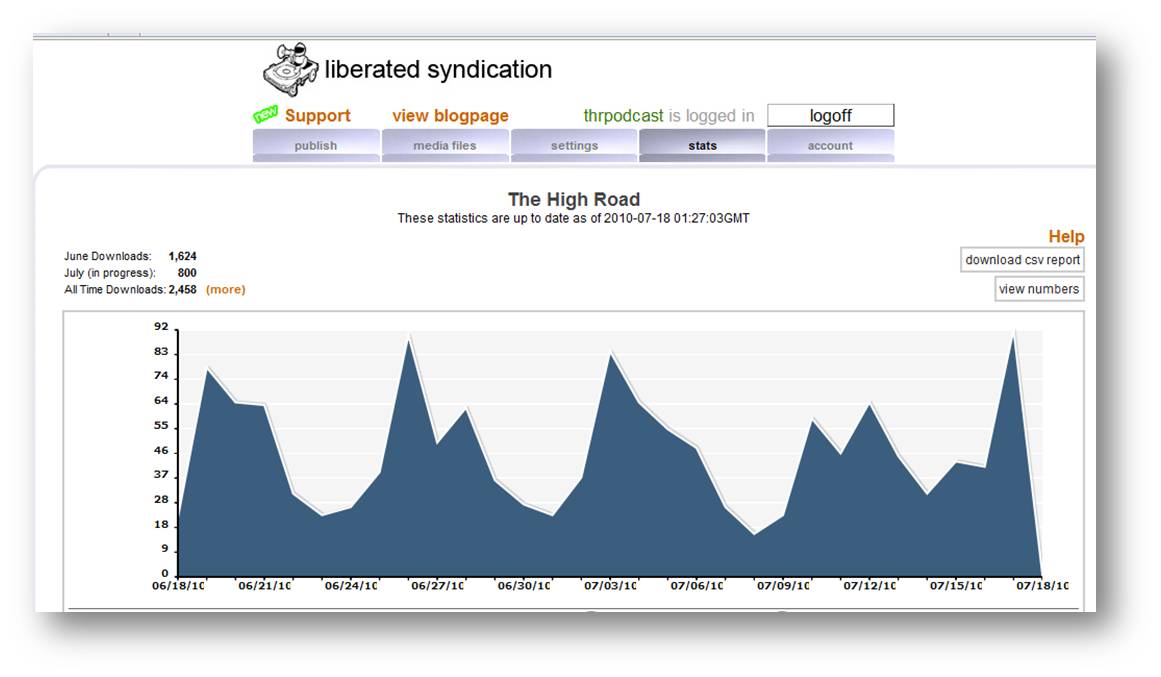 Just thought you might like a bit of a behind-the-scenes look at The High Road podcast.