The Leacock Medal: Humbled in Orillia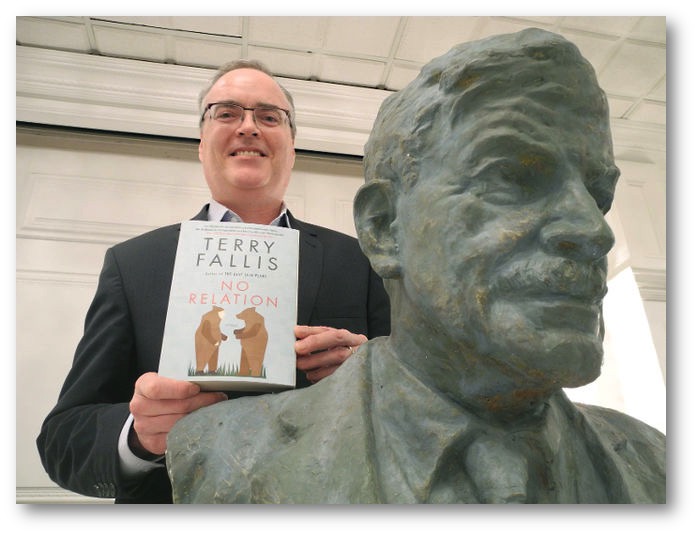 I didn't think I could be any more shocked than when I miraculously won the 2008 Leacock Medal for The Best Laid Plans. Wrong. When my name was called from the podium this afternoon in Orillia as the winner of the 2015 Leacock Medal for No Relation, I really didn't know what had hit me. Had I heard correctly? Was that my name? Yes, and yes. I honestly didn't think I was going to win. I can't really explain why I felt that way, but I was convinced it wouldn't happen this time around. And I was quite happy with that. I was thrilled to be a finalist. But it was in fact my name I'd just heard. It was.
I stood up, walked to the podium, shook hands with Leacock Associates President Mike Hill, and then strung together an ill-prepared (actually, ill-prepared is generous — it was unprepared) assembly of sentences to try to express my deep gratitude for this unexpected honour. I'm still processing it all, but suffice it to say that I'm over the moon. As I said in  my impromptu acceptance remarks, all roads in my writing life lead straight to Orillia and the Leacock Medal. I suspect that every Leacock winner in the award's 68 year history has been grateful. How could they not be? But I can pretty well guarantee that no winner has been more grateful than I.