Albatross was published one year ago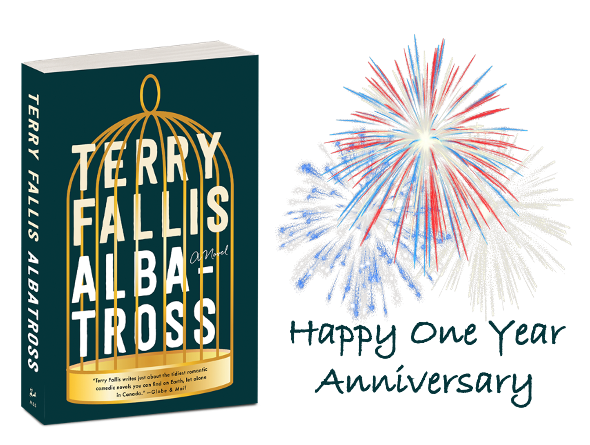 It was one year ago, August 13, 2019, that Albatross was published and hit bookstore shelves across Canada. The very next day, I headed out west for the wonderful Sunshine Coast Festival of the Written Arts and waited to see what would happen. The first week of novel's life is always a bit nerve-racking for the author. You don't really know how the book will be received. Will there be reviews? Will they be positive? And you don't dare think about the bestsellers lists. But for Albatross, everything seemed to unfold in a very gratifying way. Readers seemed to like it. The reviews were positive. And lo and behold, in less than a week, Albatross was the #1 Canadian novel in the nation. I was flabbergasted and very happy.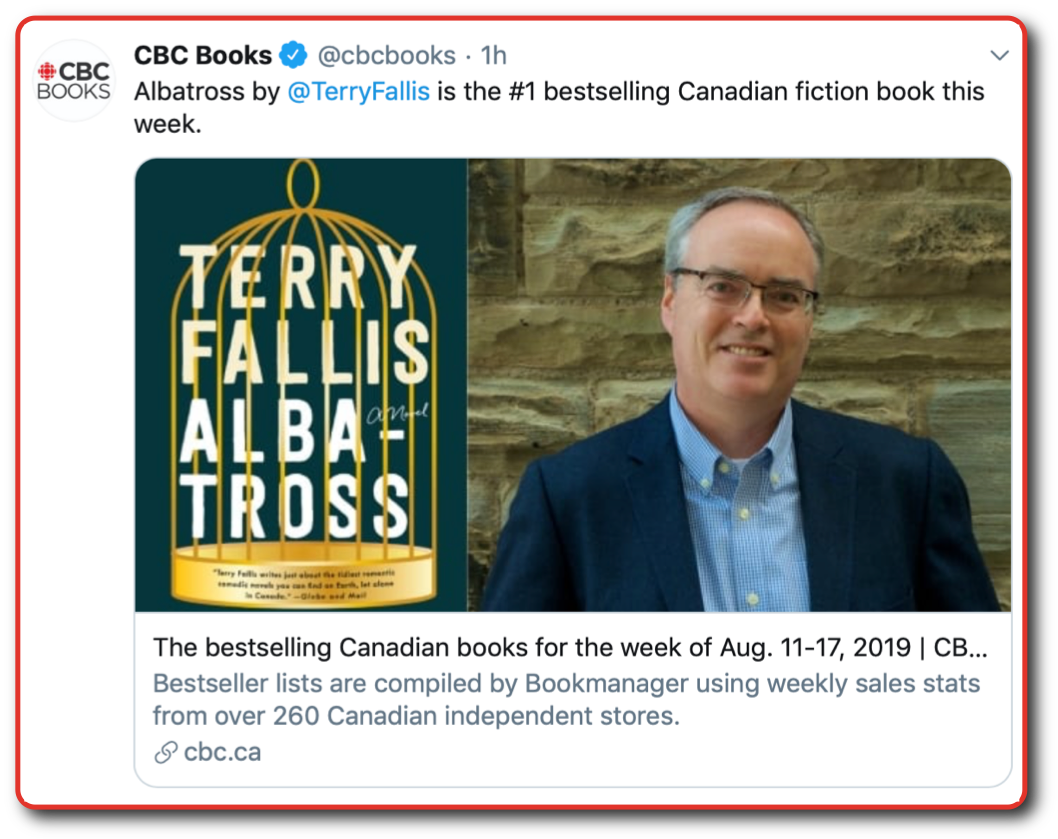 Now, one year later, Albatross has sold more copies in twelve months than my last novel, One Brother Shy, has in over three years (and it sold quite respectably). So I'm thrilled and very grateful to all the readers who helped make this happen. It's been a great year for Albatross. May it continue. Onwards!