One Brother Shy
To be published by McClelland & Stewart on May 30, 2017.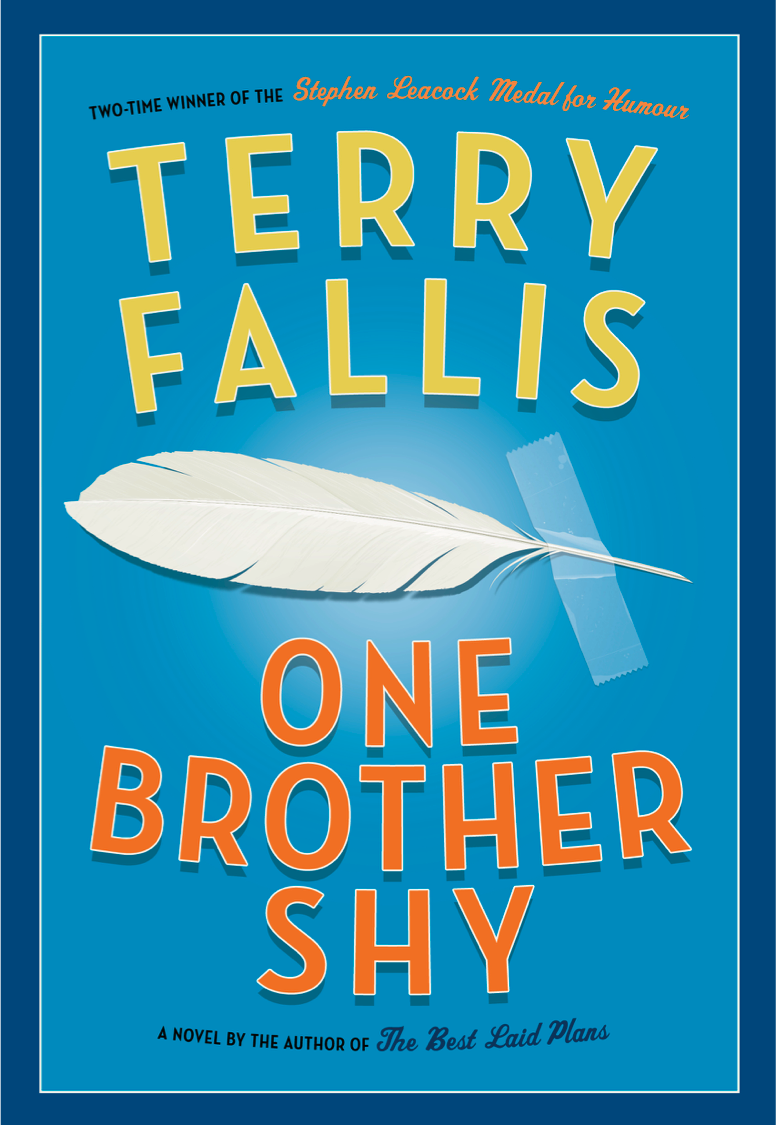 "Stephen Leacock Award-winning humorist Terry Fallis brings his usual wit — and a new level of poignancy — to this tender character study."
Toronto Life
"One Brother Shy is funny, heartbreaking, and sensitive, just like its reluctant semi-hero, Alex MacAskill. Terry Fallis has worked his magic again in this story of a young man battered by the fates and healed by his own courage and the kindness of an unlikely assortment of people. One Brother Shy is life-affirming and an absolute joy to read."
Susan Juby, winner of the 2016 Leacock Medal for Republic of Dirt
"Mark Twain once observed that the "secret source of humor is not joy but sorrow." In One Brother Shy, Terry Fallis locates this secret source in a very moving yet often funny story about a young man's search for lost family, lost identity, lost confidence and lost time. In so doing, the author marries joy with sorrow. The result is a wonderful, powerful tale of pain and redemption. Treat yourself to One Brother Shy—you'll get to see one of Canada's finest storytellers at the top of his game."
 Joseph Kertes, Leacock Medal winner and author of The Afterlife of Stars
"One Brother Shy is a two-for-one flight of invention, full of hilarious one-liners. A compelling and surprising tale about the discovery of the abiding importance and inspiration of family is twinned with a rich portrait of characters in keenly observed social contexts. The wit and brio of the storytelling belies its sensitivity and emotional depth and the many secrets waiting in the wings to be uncovered. Terry Fallis has written another fast-paced, incisive, and wry novel that doesn't shy away from the enjoyably genuine and the genuinely human."
Gary Barwin, author of Yiddish for Pirates, a Scotiabank Giller Prize and Governor-General's Literature Prize Finalist
One Brother Shy is another wonderful example of the great gift of Terry Fallis: To make us laugh just enough we don't realize we're also learning. My only complaint with his novels is that he can't write them as quickly as I can devour them.
Steve Patterson, host of CBC Radio's The Debaters and author of The Book of Letters I Didn't  Know Where to Send.
"Terry Fallis writes just about the tidiest romantic comedic novels you can find on Earth, let alone in Canada."
The Globe and Mail
"Terry Fallis is a brilliant and very funny writer who also understands the human heart. His words will split your side on one page, and put a lump in your throat on the next. You'll not only come to like his quirky characters, you'll want to meet them, and take care of them, too. Terry Fallis is a writer to watch, and more importantly, to read."
Ali Velshi, Chief Business Correspondent , NBC News