Prologue: January 14, 2007
Podcast: Play in new window | Download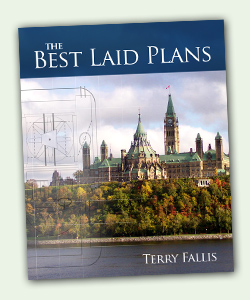 Welcome to the first episode of The Best Laid Plans podcast. This is the prologue of the novel. It introduces the narrator, Daniel Addison, and sets up the back story. I hope you come back for Chapter 1 in a week's time.
There will be 20 episodes of this podcast series, covering the Prologue and 19 chapters.
I'd welcome your comments here on the blog, or via e-mail to tfallis@gmail.com.
The great music featured in the podcast is by Jon Schmidt and is called Winter Serenade. It's available from the Podsafe Music Network. The photo at the top of the blog page and in this post was taken by, and is used with permission from, Mr. Ron Boisvert.
(Ignore this)Â  Podcast Alley registration code: My Podcast Alley feed! {pca-6804dda4c8a36f3179d08177d599ad3d}