How I write: Outlining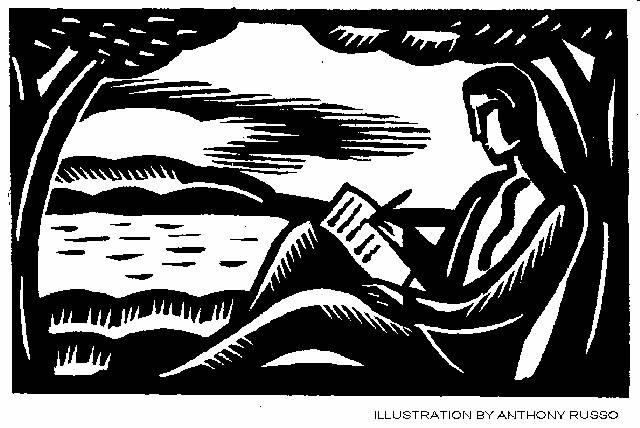 I've just this past weekend finished outlining the sequel to TBLP.  Hallelujah!  It's a relief to have it done.  So I thought it would be a good time to write the first of a few posts under the heading "How I write."   I focus on outlining in this first installment.
I listen to a lot of author/book/writing podcasts, so I'm beginning to learn how other writers go about the task of writing a novel.  There is considerable variety in approach.  I'm struck by the number of authors who have no real plan before they put finger to keyboard, or in the rare circumstance these days, pen to paper.  I often hear authors say something like "I have no idea what's going to happen.  I just create characters and let them take me on their journey."  To me, this writing method is almost unfathomable, although it is certainly not uncommon.  I simply could not write that way.  It also seems to me that writing without a plan often leads to heavy rewriting and umpteen drafts.  I don't think I could bear to write several chapters and then discard them at the end or worse, write new ones. I just don't have enough time.
I fall into that other category:  the outliners.  It may be the engineer in me or a desire, given my hectic family/job life, to maximize efficiency.  I feel the need to know exactly where the story is going, what my characters are doing,  who will do and say what to whom next, etc.  So I develop a detailed outline of the novel, chapter by chapter.  The outline for  TBLP was 21 pages of bullet points, about one page per chapter.  For the sequel, the outline is more extensive.  It's 64 pages in length, or about 3 pages of bullet points for each of the 20 chapters.
So what exactly is covered in the bullet points for each chapter?  Well, each of the two to four or so scenes in each chapter is briefly described.  Often I'll create these scenes in my head complete with some idea of the dialogue.  So, I'll often write some rudimentary dialogue to capture the essence of the scene.  It's likely that very little of the actual dialogue quickly scrawled down in the outline will appear in the novel but sometimes that happens.  It's really to help remind me when I come to write that chapter what tone to try to strike.  The amusing elements in the chapter are also outlined, whether it's a funny bit of dialogue or a zany situation of some kind.
When I start the actual writing of the sequel (any day now), I'll be working on my trusty Fujitsu Lifebook notebook computer.  I'll work in Microsoft Word and split the screen vertically with the chapter outline document opened on the right hand side of the screen, and the in-progress novel manuscript on the left.  In this way I can keep one eye on the chapter outline while I write, edit, and polish the manuscript.
Because of the time devoted to developing the detailed outline, the actual writing seems to go rather smoothly and reasonably quickly (at least it seemed to with TBLP).
One valid question to ask about this rather methodical, even mechanical approach:  Does it rob the writing and the story of its spontaneity?  What do I know?  But I really don't think so.  Even with TBLP being fully outlined in advance, there were several modifications made to the plotline as I wrote the manuscript.  The outline is important to me, even critical, but I'll still make changes that emerge from the fog in my head as I'm writing.
By the way, while the outline for the entire novel is in a single Microsoft Word file, I write and save each chapter in the manuscript as a separate file.  I also back up everything onto a USB flash drive after every writing session.  I'm paranoid about a catastrophic hard-drive failure and losing everything.  I cannot think of anything quite as heart-breaking as losing your manuscript and having to start over.  The wife of Ernest Hemingway once left the only copy of one of her husband's completed manuscripts on a train.  They never recovered it.  I think of that sad tale whenever I'm feeling too bored and tired to back up my files.
Anyway, I'm feeling good that the outline for the sequel is now completed.  I'm using the working title, The High Road, but that may very well change.  Now it's on to writing Chapter One…