My Leacock winner collection is complete…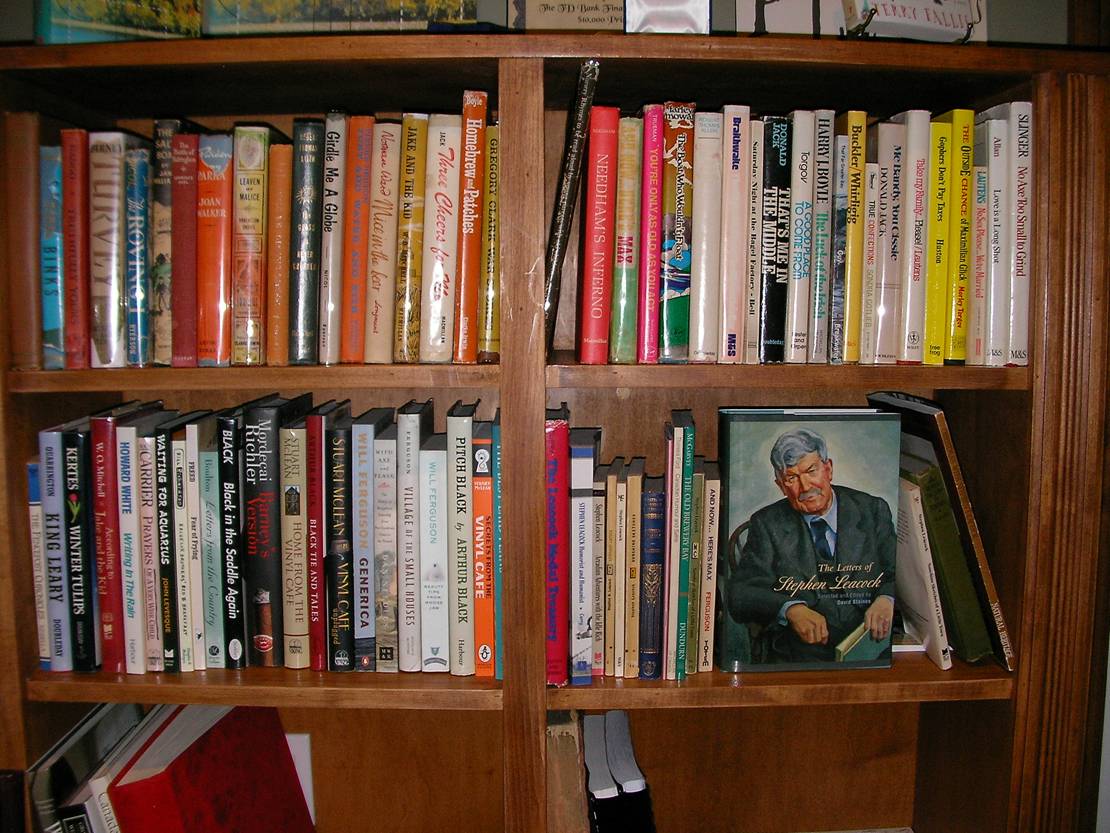 My Aunt Nancy is rare book dealer who operates Thornley Point Books out of Iroquois, Ontario.  Shortly after the Leacock shock last April, she wisely suggested I collect all of the Leacock winning books from the inauguration of the award in 1947.  I thought this a wonderful idea and she set to work hunting down high quality editions of Leacock winners.  As it happened, I already owned about a third of the 61 books that have won the Leacock Medal.  Well, nine months later, the project is complete.  The last four books needed to complete the set arrived from Nancy this afternoon.  I'll continue to add the winning books to keep the collection current.
In the photo above, the top shelf and the bottom left-hand shelf hold the complete collection of Leacock winners.  (If you strain your eyes, you can just see half of the green spine of the iUniverse edition of TBLP at the far right end of the bottom left-hand shelf.)  The bottom right-hand shelf features other "Leacockiana" including The Letters of Stephen Leacock.  Not shown in the photo, because it's still sitting on my desk where I've been thumbing through it, is a first edition of Feast of Stephen, an anthology of lesser-known Leacock writings compiled and introduced by one of my CanLit heroes, Robertson Davies.
Thanks to Nancy Edmonds for initiating this rewarding exercise and for securing the books.  It was exciting to have boxes arrive in my office every few weeks or so bearing the fruits of her labour.  I'm grateful.