Indigo Lists, good for readers and writers
I've always been a fan of the various lists that can be created and offered by and through most online book retailers like Indigo and Amazon.  With so many books out there from which to choose, I can use any help I can get in sifting through them all to find the ones I'll like.  I always check out the reader reviews and tend to rely more on them than on the formal reviews by mainstream media.  I'm a reader and not a book critic so the reader reviews are often more relevant to me.  As well, I usually check out the various lists available developed by readers, publishers, and the in-house editors of the major online book retailers.
I had a look this morning and TBLP actually appears on six different lists on the Indigo website (click on the link and scroll down to just above the readers reviews).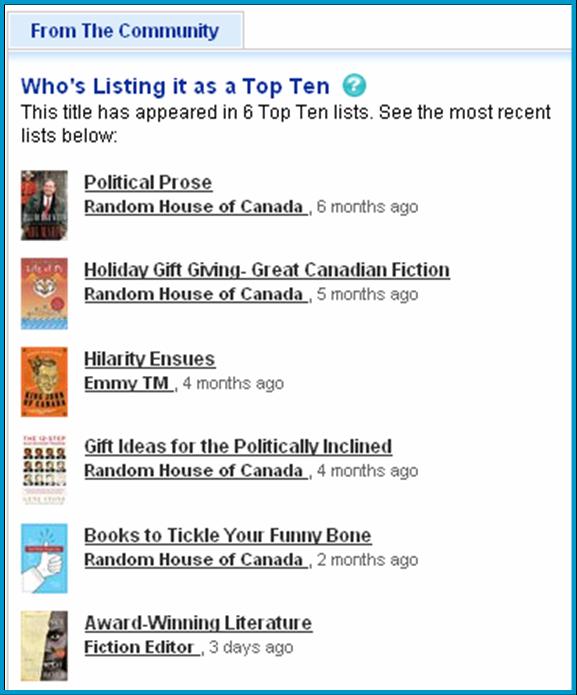 I'm particularly pleased to be on that last list, Award-Winning Literature recently posted by Indigo's Fiction Editor.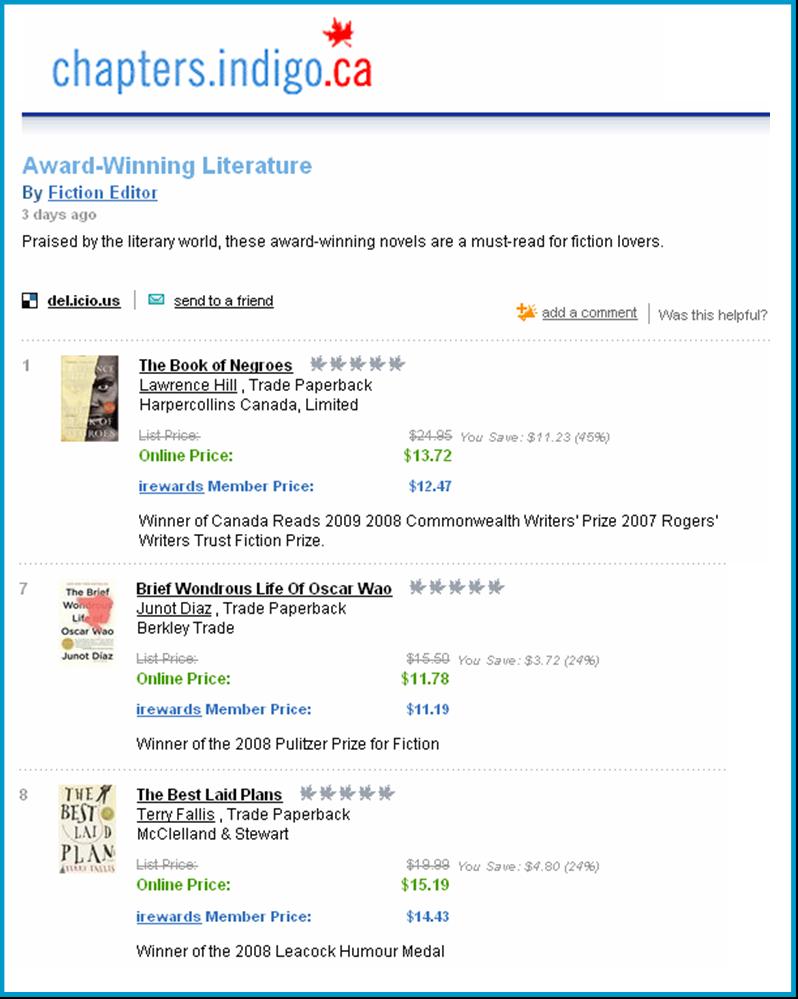 (To save some space, this graphic self-servingly skips entries two through six, but they're all great books too. )
This is the online equivalent of having TBLP placed on the "Award Winners" table at your local Indigo store.  It may seem like a small thing, and perhaps it is, but anything that figuratively or physically pulls your book off the shelf and puts it in front of readers is good news.  It's also wonderful to be in such close proximity to such amazing writers as Junot Dias and Lawrence Hill.