TBLP makes the "Canada Also Reads" longlist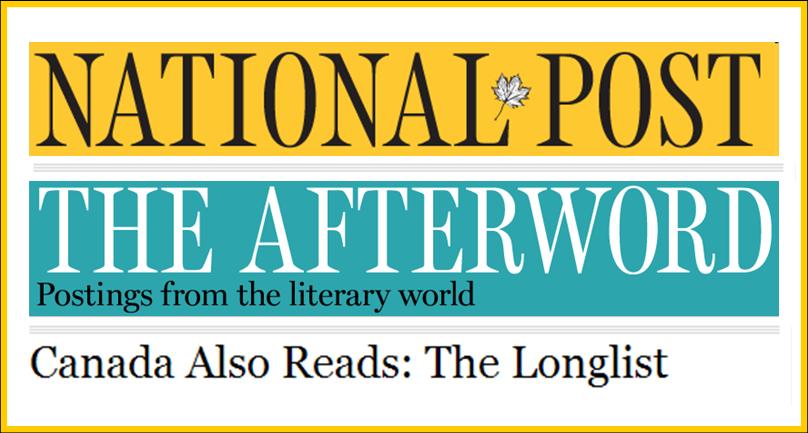 This morning, the National Post's Canada Also Reads longlist was released. There was some criticism of the annual CBC Canada Reads selections this year. Not because they weren't all great books, but because many of them were well-known, already-recognized CanLit offerings. So the National Post, using Twitter, solicited nominations for an alternative program dubbed Canada Also Reads. Nominated books had to have been published in the last two years. There was quite a response from Canadians. The good news is that TBLP made the cut, albeit, along with 60 other books. There are some big name writers on the longlist including: Michael Crummey, Cory Doctorow, Cathy Marie Buchanan, Pasha Malla, Lorrie Moore, Donna Morrissey, Alice Munro, and Zoe Whittall.
The next step, sometime early in the New Year, is the announcement of five finalists, and five panelists to defend the shortlisted books. If you're interested in being a panelist, just send an email to theafterword@nationalpost.com with the name of the book you'd like to defend. Who knows, your book choice may be a finalist and you could be a panelist. Thanks to all of you who nominated TBLP for the longlist. It seemed to work!