Three years later…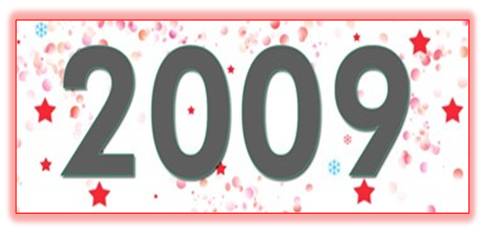 For the last two years, on Christmas Day, I've posted about what has happened in my humble life since I signed up with iUniverse on Boxing Day in 2006 to self-publish my first novel. Every year at this time I re-read those two annual posts, One year later… and Two years later…. This year is no different. I just had a walk through those earlier two posts and find myself yet again counting my blessings. In my sideline life as a writer, it would be hard to top 2008. But I've had a wonderful time in 2009 and taken a few more strides down the writerly road. TBLP continues to sell well even though it's been on bookstore shelves since September 2008. I also kept up a steady stream of readings, signings, and talks about the novel and the strange way it came into print. I think I'm up to about 60 book-related gigs since the Leacock Shock, with more being added steadily. Many authors dislike the "book tour" part of promoting their works. I, on the other hand, really enjoy getting out there and meeting those who have read the novel. It helps that most who read TBLP seem to like it, or at least they don't dislike it enough to say nasty things to the author's face. I've loved doing book clubs and public library readings, and bookstore signings. For me, that's the fun part.
The big achievement in 2009 was outlining and then writing the sequel to TBLP, called The High Road. It was a great joy to write, and a great relief to finish, the sequel. It took about the same length of time to write as TBLP. What's more, as 2009 wound down, McClelland & Stewart and my editor Douglas Gibson, agreed to publish The High Road in September 2010. Needless to say, in these uncertain times in the publishing world, I'm thrilled. In 2010, I became more active on Twitter and enjoyed connected with many writers and readers in this way. You can find/follow me on Twitter (@TerryFallis).
So I couldn't be happier as 2009 draws to a close. My day job at Thornley Fallis has been busy and satisfying, and it's shaping up to be a very fulfilling year professionally. On the writing front, the final manuscript for The High Road is due at M&S on January 11th so I'm in final tweaking mode. Then the focus moves to cover design and cover copy etc. Finally, I'm about ready to start outlining my third novel, as yet unnamed. It will not be another installment in the lives of Angus McLintock and Daniel Addison (although I expect I'm not through with those two yet). The characters and plot are still steeping in my mind but the general story line is there. It's not as narrowly focused as my first two and I hope it might appeal to a broader audience. I think I'll leave it at that for now. But it will be another satire.
All the best in 2010 and thanks for a year of encouragement and kind words from so many!