Author photo change for The High Road
My identical twin brother Tim, an accomplished photographer in off-hours, took the author photo for TBLP and, we thought, took the shot that was originally to have graced the back of The High Road. I quite liked the new photo but some have said that I look a little too serious for the writer of novels that are supposed to amuse the reader. I appear a little serious because I usually look like a raving idiot when I smile for the camera. You think I doth protest too much? You haven't seen the reams of smiling photos still lying on the cutting room floor. They could scare little children. Enter Clarence Johnson. Clarence is a photographer with an interest in eyewear. He snaps photos of people and their glasses and posts them on his interesting blog, picpu. Clarence happened to be in the audience when I read at Word on the Street in Toronto in September, 2008, shortly after the McClelland & Stewart edition of TBLP was published. I noticed the shot on the picpu blog months later when it popped up in a Google search. Because I didn't know the photo was being taken, it doesn't have that posed look that I deplore. Seems a few folks saw the shot on my blog and a consensus emerged that it might in fact be a good author photo as it seems to capture the spirit of humour, laughter, Leacock, etc. So it looks like we're going with Clarence's shot as the official author photo. Thankfully, he kindly granted permission. I've broken the news to my brother. He lay on the floor kicking his feet and flailing his arms a bit, but eventually accepted the decision. Just kidding. Tim's been great about it and given what he had to work with, I think his shots are still the best non-candid photos ever taken of me. So my thanks to Clarence and to Tim for their support and understanding. Here's the photo: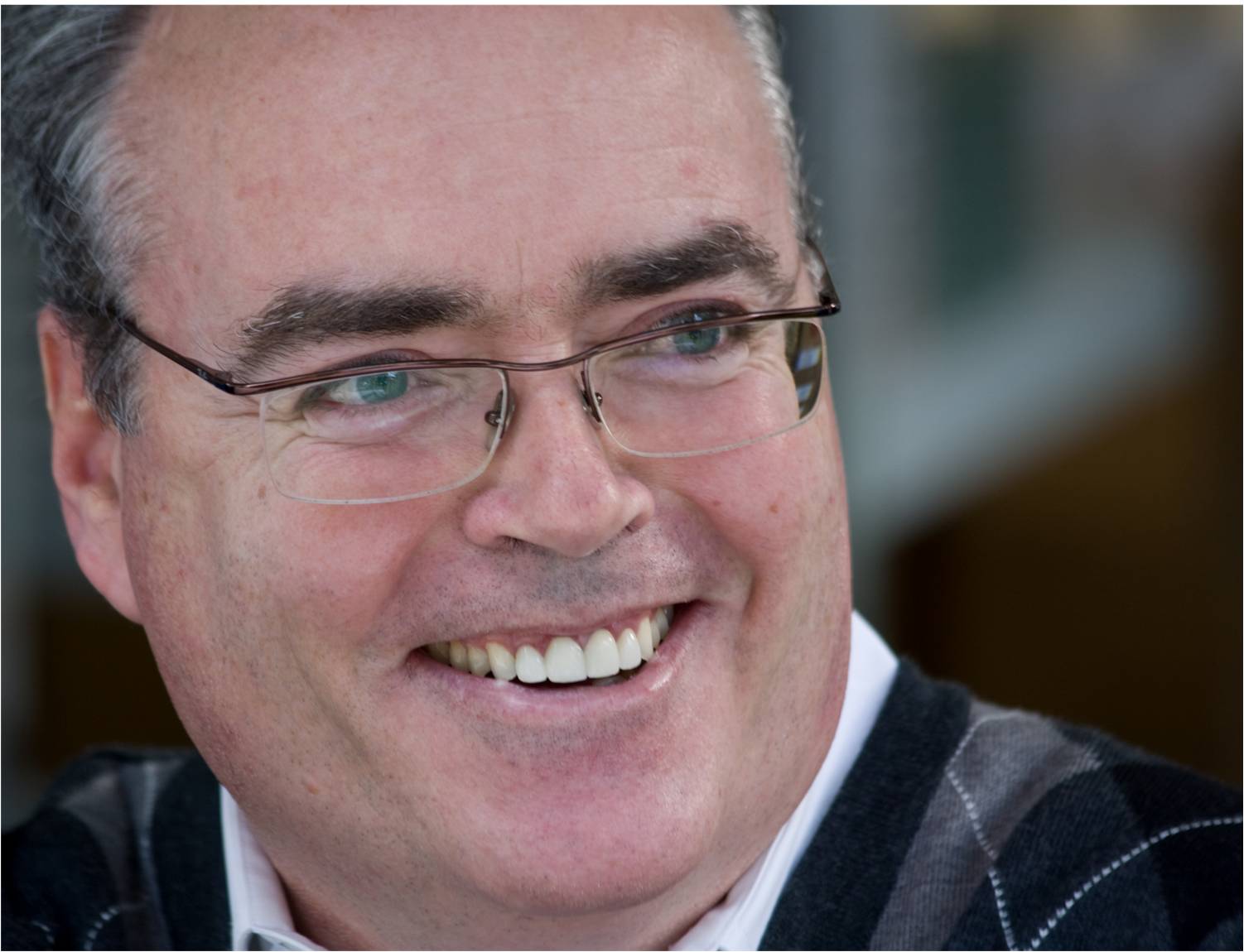 Yes, I know it's closely cropped at the top, but that's not a bad thing for a guy with an ever-expanding forehead!