Looking back at the launch of The High Road
I've been remiss in not writing sooner about the wonderful launch of The High Road back on September 8th at the Dora Keogh pub on the Danforth here in Toronto. I've just been so swamped with work and book-related events that I just haven't had time to reflect on the great night we had at the Dora. As with the launch of The Best Laid Plans nearly three years ago, I was not as organized as I should have been to have a camera clicking away to record the night for posterity, so there seem to be precious few photos. By the time the launch got started around 6:00, the place was packed with over 100 guests. My good friend Guy Skipworth from Mediaco was very helpful in making the room "launch-worthy" with a flat screen monitor, a podium, and a set of Canadian flags. It looked great. The good folks from Book City on the Danforth took care of book sales with both The Best Laid Plans and The High Road available. My literary agent, Beverley Slopen was on hand too.
Mark Leiren-Young, the 2009 winner of the Stephen Leacock Medal for Humour was in the house all the way from his home in B.C. and made a perfect Master of Ceremonies. He did a great job and I'm grateful that he made the trek to be here for the launch. My friend and editor/publisher Doug Gibson (Douglas Gibson Books/McClelland & Stewart) also spoke, telling some hilarious stories before handing the podium to me. (Tough act to follow!) I spoke for a few minutes to thank a number of people who have been supporting my writing for a long time, and then I read a short piece from The High Road. After that, it was back to socializing and signing.
I was amazed that so many people came, including a contingent from McClelland & Stewart and Random House. Johanna from Book City reported that we sold over 100 books to boot. It was such a fun event and a worthy lift-off for The High Road.
Here's a photo Julie Forrest from Random House took and uploaded to Twitter early in the night.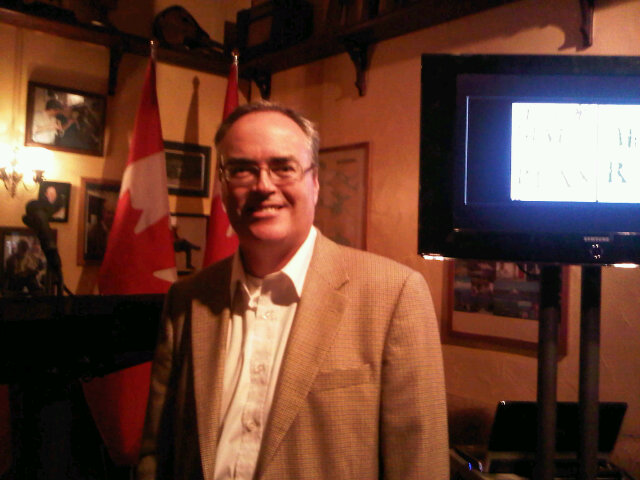 Update: Guy Skipworth kindly provided a few photos he took at the event.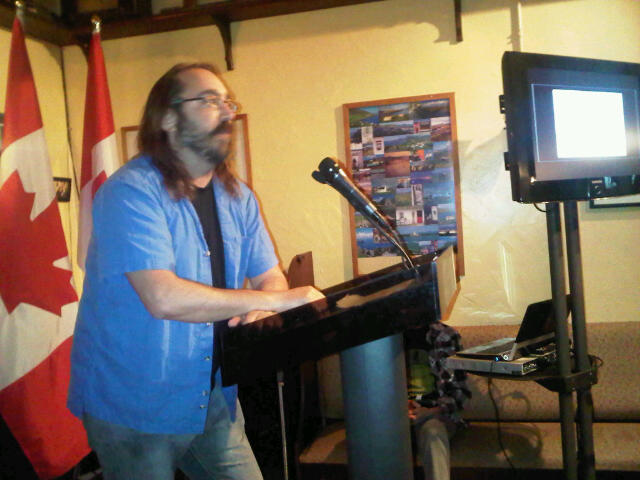 Mark Leiren-Young running the show.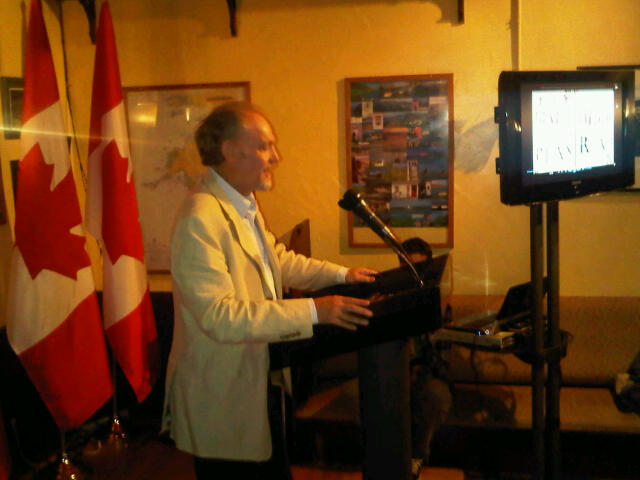 Doug Gibson making them laugh.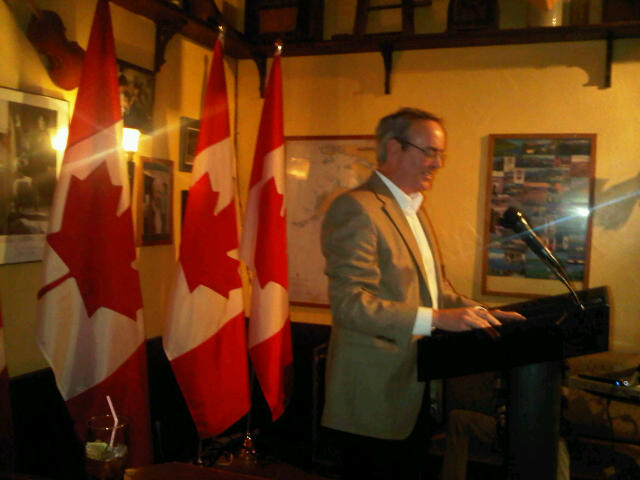 Reading from The High Road.