Toronto TBLP launch a success!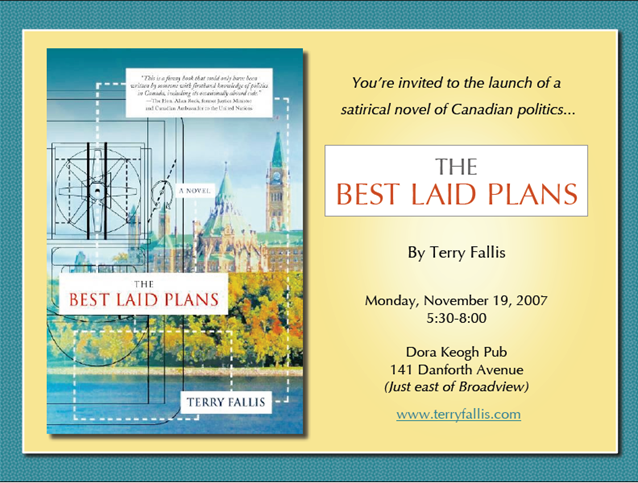 The official Toronto launch of TBLP unfolded this past Monday evening at the Dora Keogh pub on the Danforth. The venue was perfect and comfortably accommodated the 90-100 guests who passed through the event. Books were selling like hotcakes with the hardcover editions moving even faster than the less expensive trade paperbacks. Several different circles of my life intersected with representation from my friends, family, colleagues, clients, volunteer boards, and of course my hockey buddies. It was humbling. At the appropriate time, my twin brother Tim welcomed everyone and introduced me with a few funny stories to warm up the crowd. Then I spoke for a few minutes about the book before closing with a brief reading from the early part of the story. I managed to get through it without too much stumbling.
You would think that I'd have lots of photos to share from the event. Regrettably, I discovered my digital camera, primed and ready to go, in my pocket at the end of the evening with not a single photo taken. I clearly need some event management support!
Unaccustomed to being in the spotlight, when all was said and done, I was left feeling uplifted and humbled by the turnout and the wonderful comments made about the novel. I'm starting to accept that people are really enjoying the story. On the numbers front, about 75 books were sold. We're not yet a bestseller but we're headed in the right direction. My thanks to Guy Skipworth, a good friend who provided the video screens on which ran positive quotations from novel readers and podcast listeners. My two sons, Calder and Ben, staffed the book selling table and did a great job.
A great event and wonderful way to get the word out.