Another great Grimsby event…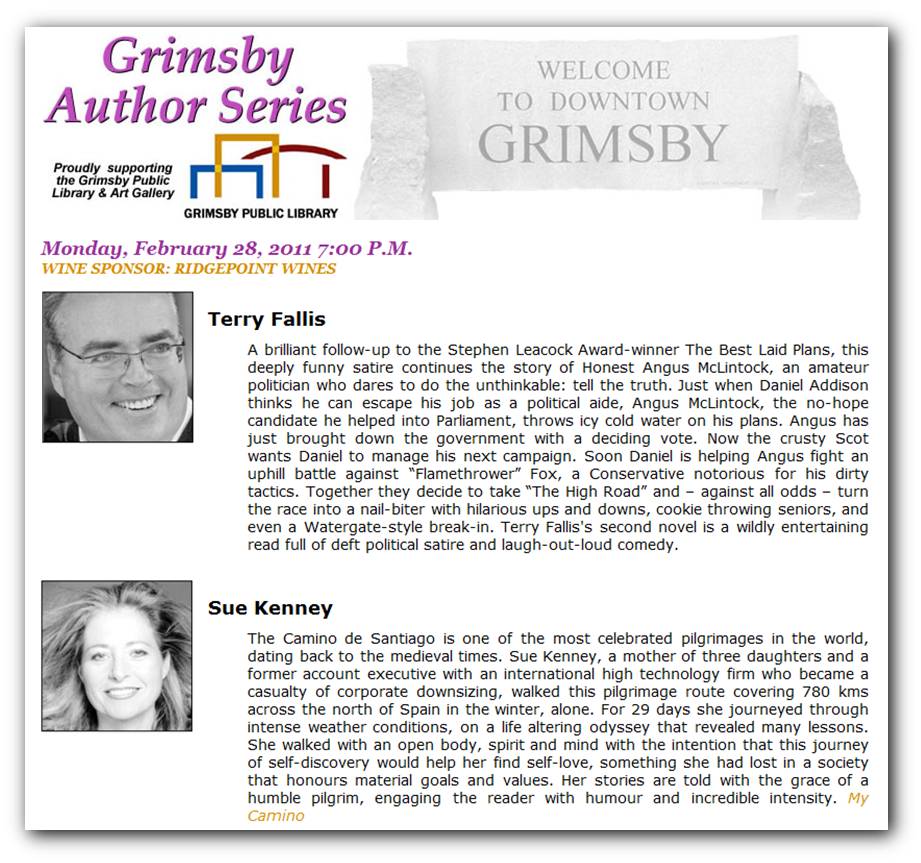 Back in April 2009, I made my first visit to the very popular Grimsby Author Series in the company of one of my literary heroes, Paul Quarrington. I believe it was Paul's last public reading before he was diagnosed with lung cancer. But neither of us knew anything about that shocking news at the time and it was an amazing evening. Somewhere north of 200 people packed the room at the Casablanca Winery Inn in Grimsby. You can read about my impressions of that special night for me in a post I wrote nearly two years ago.
I was honoured to be invited back to read from The High Road last Monday evening. I was joined on the stage by Sue Kenney who read from her wonderful memoir of her pilgrimage along the Camino de Santiago in Spain. Sue read first and had the 230-strong crowd in the palm of her hand. Then it was my turn. The organizer of the event, Ken Boichuk, delivered one of the nicest introductions I've ever been given. He was very generous and so articulate. I kind of thought I should just read for a few mintues and then let Ken return to the podium to carry on his captivating talk!
Anway, it was a wonderful night with a very warm and welcoming crowd. Sue and I signed a whack of books for audience members afterwards and thoroughly enjoyed ourselves. I'd go back to Grimsby in an instant. (Perhaps for novel number three!) It's a great reading series with sellout crowds of serious book lovers. My thanks to Ken, Bud, Eva, the two Nicks, Lita, and all the others who work so hard to make the Grimsby Author Series such a well-known and respected gig for Canadian writers.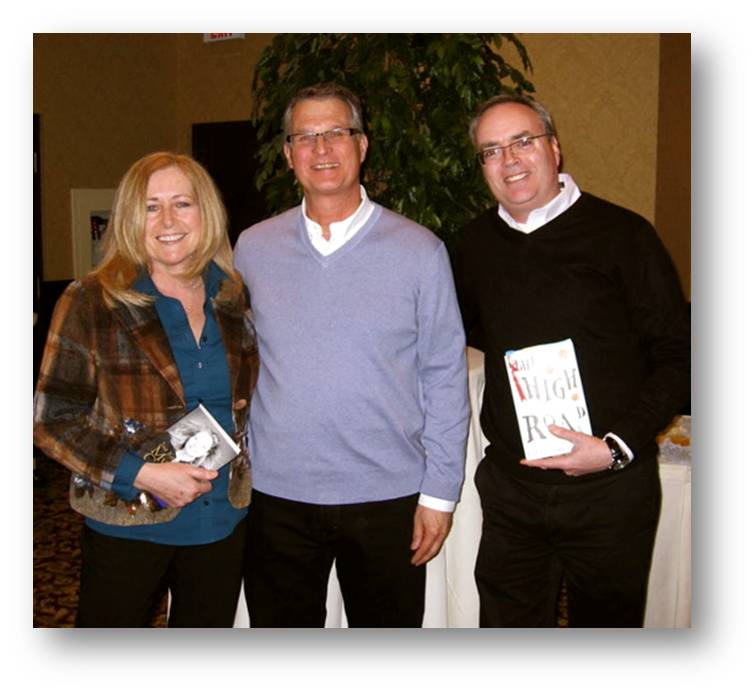 Sue Kenney, Ken Boichuk, et moi…