Steve Jobs helped make me a writer…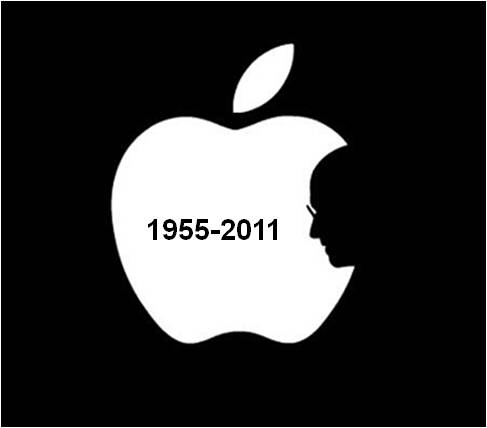 In the two days since Steve Jobs passed away, there has been no end of worthy trubutes to an extraordinary visionary. Most of the eulogies have rightly focused on how he changed our way of life and how we interact with technology. He changed our world with the wonders he dreamed up in Cupertino, California, including the Mac personal computer, iTunes, the iPod, the iPhone, and most recently, the iPad. My debt to Steve Jobs extends a little further. Those who know me will agree that unlike my twin brother, Tim, I'm no crazed Apple fanboy. Tim is all Apple, all the time. But, in 2006, my life took a turn when I bought my first 1gig iPod, and discovered the world of podcasting.
Ever since I was a teenager, I've loved listening to CBC Radio. I learned so much from shows like The House, Sunday Morning, Morningside, As It Happens, Writers & Company, and of course the hourly newscasts. I was so interested in current affairs and politics back then that music would seldom be heard on the car radio. It was always the substance and depth of CBC. So when I first browsed through the podcast section of iTunes, I was hooked. Not only could I get my favourite CBC Radio shows whenever I wanted, but also podcasts from NPR , The Guardian, the BBC, the New York Times, Scientific American, and many others. For someone interested in books and the world around him, exploring the iTunes podcast directory was like visiting Disneyland. I immediatley subscribed to dozens of podcasts and considered having my ear buds surgically attached.
In the spring of 2006, I was so enamoured of podcasting that a colleague and I created Inside PR, Canada's first podcast about public relations. My cohost, David Jones, and I recorded a half-hour show about our profession every week. And I mean every week. After more than 200 weekly consecutive episodes (if you do the math, that's more than four years without missing a show), Dave and I finally surrendered our microphones to a new team of hosts including my friends Joe Thornley and Martin Waxman. So Inside PR lives on.
I know what you're thinking. What does this have to do with making me a writer? Well, when I wrote my first novel, The Best Laid Plans, I spent a year in a futile search for an agent and/or publisher. Greeted with a deafening silence, I decided to build an audience for the novel on my own, and self-publish it. So in January of 2007, I began podcasting The Best Laid Plans, chapter by chapter, and made it avaialble for free on my website or through iTunes. In the absence of the very gratifying feedback I got about the podcast, I'm not sure I would have had the courage to go through with self-publishing my first novel. But the podcast version of The Best Laid Plans was very warmly received and still attracts new listeners every day, nearly five years after I began posting chapters.
After miraculously winning the 2008 Stephen Leacock Medal for Humour, I landed a wonderful literary agent and a publishing deal with McClelland & Stewart. Then the novel won the 2011 Canada Reads title and is now in its eleventh printing. M&S published the sequel, The High Road, in September 2010. It was a finalist for the 2011 Leacock Medal and is already in its fourth printing. I podcast The High Road too, just as I had my first novel. Finally, I'm two chapters from finishing the manuscript for my third novel, which M&S will publish in September 2012. I plan to podcast it as well.
Let me remind you of a sentence two paragraphs back. "In the absence of the very gratifying feedback I got about the podcast, I'm not sure I would have had the courage to go through with self-publishing my first novel." That's the Steve Jobs connection right there. Without the iPod, iTunes, and podcasting, it's quite possible that The Best Laid Plans would still be a manuscript safely secreted in the electronic bowels of my laptop.
It's been a surreal ride so far that may well have started when I bought my first iPod– that tiny perfect device born in the brain of Steve Jobs.
Everyday, I carry my iPod and my iPad with me where ever I go. I browse the podcast section of iTunes at least every other week in search of still more podcasts to feed my mind as I walk to the office every day. And late at night I'll often be at my computer, working on a novel, as my iPod charges next to me…
Steve Jobs 1955-2011