A wonderful evening with Margaret Atwood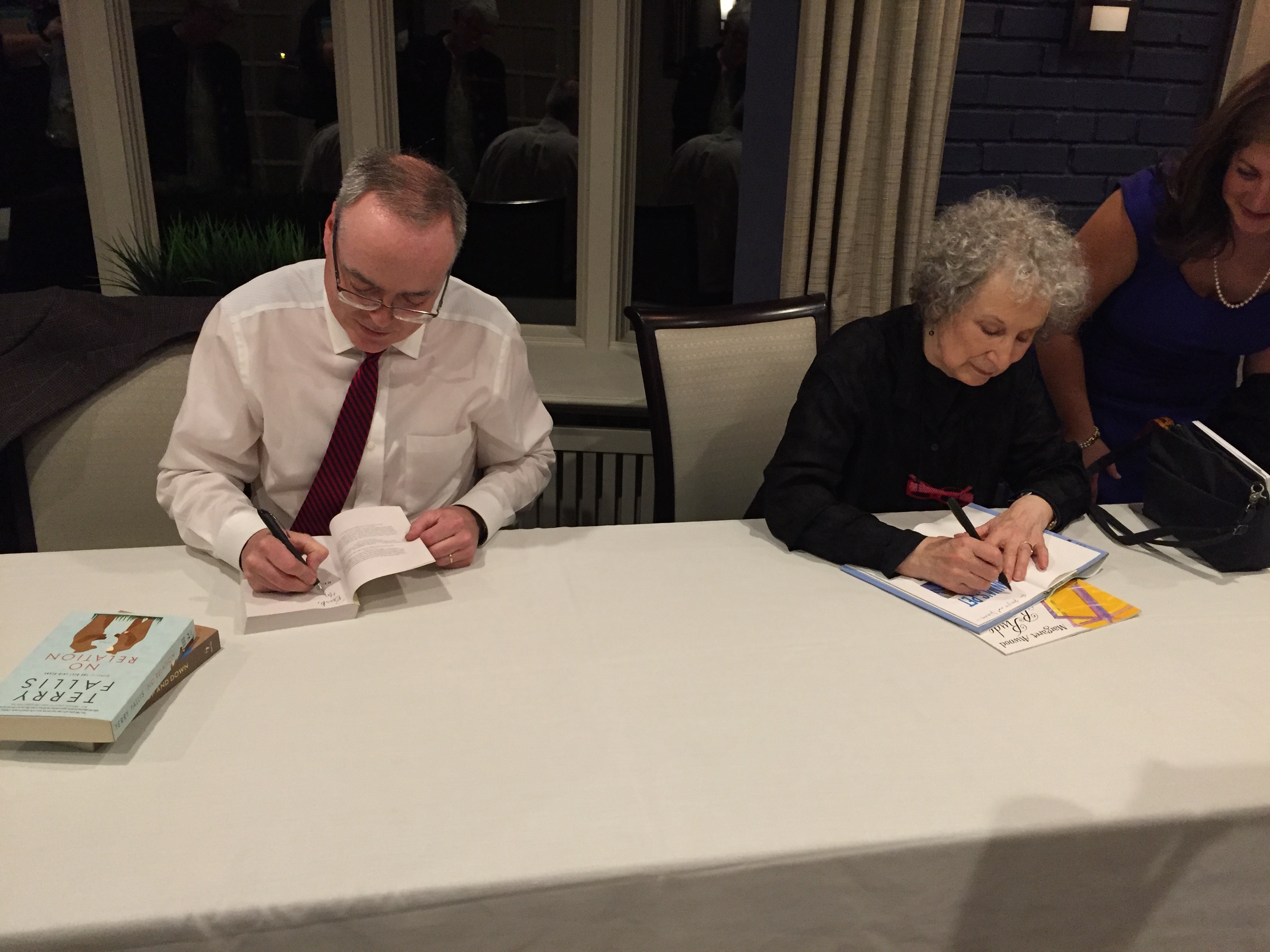 I'm a little tardy recording this memorable event, but better late than never. Back in May, Margaret Atwood invited me to be the speaker at an annual fundraiser in Windsor in support of the Pelee Island Bird Observatory, an organization to which Margaret and her husband, Graeme Gibson, are deeply committed. I was honoured to be there. Margaret introduced me, which was a surreal experience. I imagine it would be similar to a rookie singer-songwriter being introduced by Paul McCartney, only more so.
I managed to get through my talk and it all seemed to go well. I noted that two very big highlights of my writing life had been when Margaret had tweeted favourably about my first novel, The Best Laid Plans, and then again about my current novel, Poles Apart. It was not just extraordinarily gratifying when she did this, but it gave me a big sales kick as she currently has over 1.2 million followers.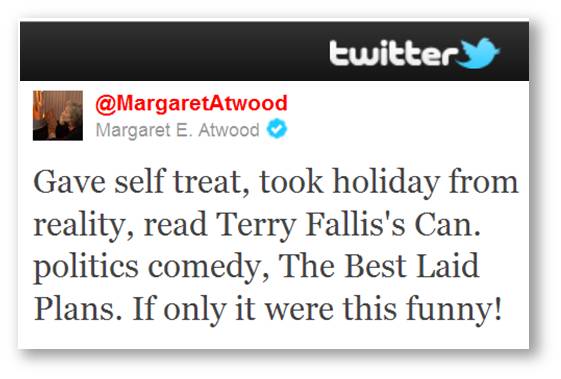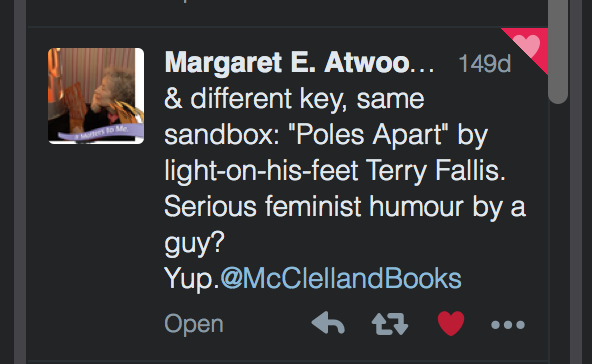 I sat with Margaret for dinner and then again after the event for a signing. An experience I'll not soon forget.