The One Brother Shy Podcast is here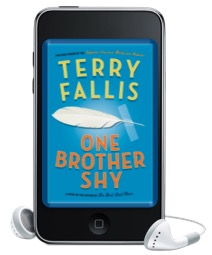 I'm about to post the first two chapters of the podcast edition of my sixth novel, One Brother Shy. iTunes has already approved the podcast and it should appear in the iTunes store search engine in the next few days. Here's the iTunes link where you can listen and subscribe.
I hope to upload one chapter each week until the novel is finished. I have some travel coming up that may thwart my ambitious one-chapter-per-week schedule, but I'm going to try.
Hope you enjoy the podcast. One Brother Shy hits bookstores on May 30, 2017.