Iceland Writers Retreat next April!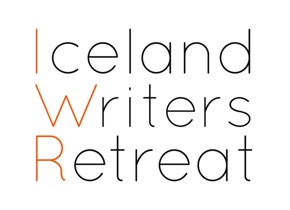 What a thrill to be invited to serve on the faculty of the 2018 Iceland Writers Retreat next April. I've known other writers who have attended this wonderful and respected retreat and they rave about it and the country. I have wanted to visit this special place for many years now, not just because of the very distinct literary strand that runs through the Icelandic culture, but also because of the 1972 World Chess Championships in Reykjavik, when Bobby Fischer Defeated Boris Spassky (yes, I'm a bit of a chess nerd, though you'd never guess from my play). I'll be leading two workshops, sitting on a panel, giving a couple of readings, and doing anything and everything I'm asked to do, beaming all the way.
The stellar faculty for the 2018 retreat includes famed novelist Allice Hoffman, Pulitzer Prize winner Hilton Als, New York Times Book Review editor Pamela Paul (who I listen to each week on the Book Review podcast), two decorated Icelandic writers, and others. Registration is now open for the retreat. Why not consider joining us?