If I'm dreaming… don't wake me up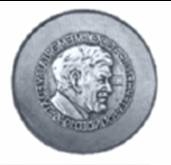 The Leacock Medal is a pretty big deal in Canada having been awarded to many of my literary heroes including Roberston Davies, Mordecai Richler, and Paul Quarrington. Earlier today, I found out by reading a Google News Alert that The Best Laid Plans has been named a finalist, along with four other books, for the 2008 Leacock Medal. I am stunned and immeasurably grateful for this completely unexpected recognition. (I didn't even dare contemplate the possibility.) The winner will be announced at a luncheon on April 30th in the Leacock home. I'll be there, likely still walking around in a haze of incredulity.
Here's the photo from the Orillia Packet & Times. This is how I discovered the news… by noticing my photo on the board.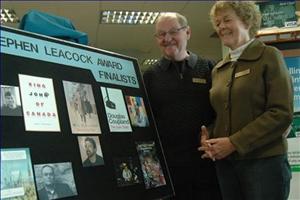 I hope to be able to construct coherent sentences and touch back down to earth in a few days. But until then, I just can't believe it…