Media coverage in Leacock's wake
Since TBLP was named a finalist for the Leacock Medal for Humour, there's been a trickle of media coverage beyond the initial shortlist stories. A story appeared in the McMaster University Online Daily News written by the writer Mark Leslie (Lefebvre) who plays a senior role at the McMaster University Bookstore called Titles. Mark's been a strong supporter of TBLP and I thank him for his efforts: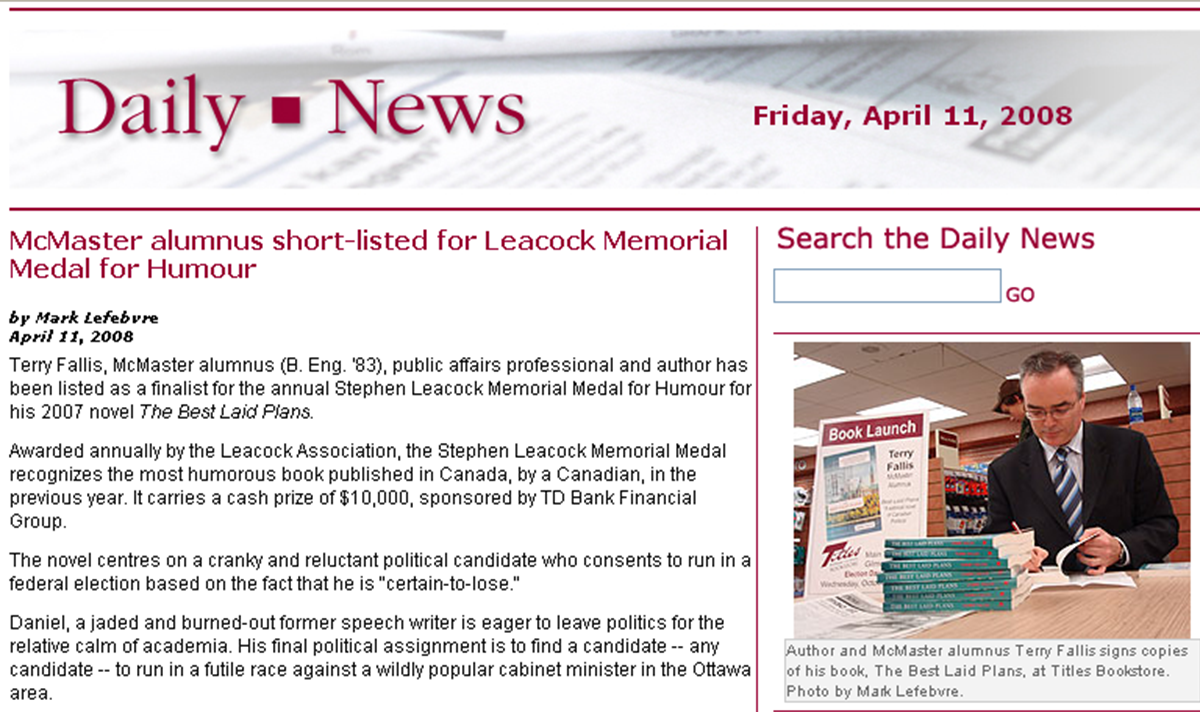 As well, a front page article ran yesterday in the online version of Quill & Quire, Canada's magazine of book news and reviews. This is a subscription based article so I won't cut and paste the whole article, but here's the first couple of paragrahps. I was very happy with the piece: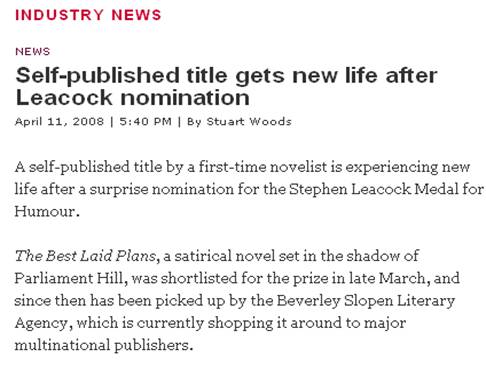 I may have more to report on the media front in a short while. Onwards!