At last I have it in my hands…
My friend and editor/publisher Doug Gibson dropped by unexpectedly tonight bearing the first copy of the M&S edition of TBLP.  What a thrill it is to hold it.  It's much thicker than the original iUniverse version.  A much better "package" in every respect.  I'm over the moon.  If the forces that be at M&S are happy with it, they'll start shipping to bookstores in the coming days.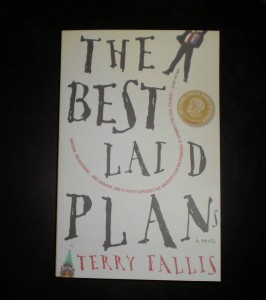 I posted when my author copies of the original version of TBLP arrived almost exactly one year ago.  Here's the post from September 6th, 2007.  My how my writerly life has changed in twelve short months.  What a ride.
Here's a shot of Douglas Gibson and me, neither of us really looking our best, minutes after he arrived to deliver the first copy.