Harbourfront butterflies are circling…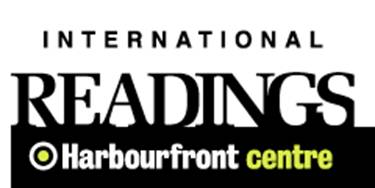 Tonight's the night and my butterflies are already exhausted from abdominal flying.  I'm reading at Harbourfront as part of their International Readings program and will be sharing the stage with Andrew Davidson and his debut blockbuster novel, The Gargoyle, and Fred Stenson and his new novel, The Great Karoo. What wonderful and respected company I'm suddenly keeping.  I'll be having dinner with them in advance of the reading and will bring my own copies of their novels to be signed (ever the star-struck literary fan!).
The Harbourfront reading marks the official launch of the M&S edition of TBLP now the books are starting to appear in bookstores across the country.  (I just walked into a local big box bookstore in downtown Toronto and there it was. Very cool.)
I'll be back here to post about the event.  I'm also getting ready for another author night called "Readings at the Roselawn" in Port Colborne, about two hours south of Toronto.  It's a sold out author series with 300 subscribers!  I'm the one and only author on the bill tomorrow night to kick off the season.  So I assume that some of my current butterflies bear the Harbourfront logo while others carry the Port Colborne brand.
Welland Tribune Story
Here's the link to a story that ran today in the Welland Tribune about tomorrow's reading.
The next part of this adventrue has well and truly started…