Canada Reads – Whatever happens, I'm thrilled…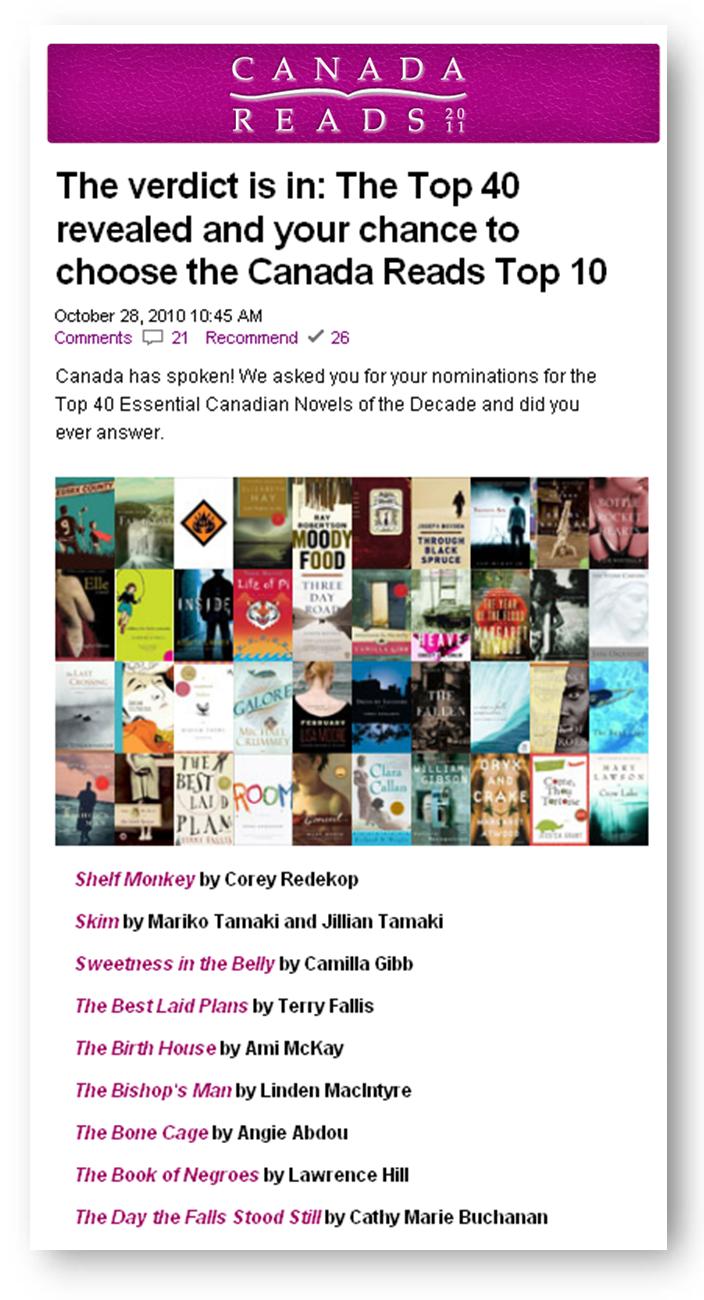 The announcement of the Canada Reads Top 10 is coming this Tuesday, so I thought I'd better dip my oar in the water one final time on the subject. Having the The Best Laid Plans declared one of the Canada Reads Top 40 Essential Canadian Novels of the Decade was such a wonderful surprise. I certainly never expected to see TBLP on the list. So with the voting for the Top 10 slated to close at midnight tonight, I really just wanted to thank all of you who have clicked your mouse in my favour. And let there be no doubt, this is a big deal. Over the years, the books that have made it to the Canada Reads shortlist have all enjoyed a substantial sales kick. So whatever we might think of this particular methodology for establishing the Top 10 list, making it to the next stage in the process could really mean a lot to the lesser-known authors in the running (like me for instance).
So thanks so much everyone. I'm grateful for all the support, whatever happens on Tuesday when the Top 10 are unveiled. I already feel as if I've won just by being in the Top 40.