Two years later…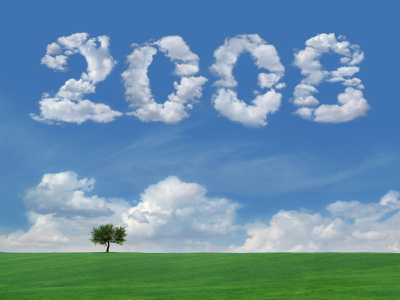 Exactly twelve months ago today, I wrote a post on this blog entitled "One year later…"  The year before that, on December 26, 2006, I keyed in my Visa card number in the appropriate spaces on the iUniverse website and signed up to publish TBLP.  So in my post one year ago, I was reflecting on what an eventful year 2007 had been for me in my nascent life as a weekend writer, which culminated in the release of TBLP in September 2007.  Here's a brief excerpt from that post exactly twelve months ago:
December 25th, 2007
"…One year later, my novel is widely available online. One year later, TBLP has won the (iUniverse) Editor's Choice and the Publisher's Choice honours. One year later, my podcast audience is still growing, and by the comments, still loving the story. One year later, I've had a successful Toronto launch and my first book signing. One year later, TBLP has aired on Radioropa, a leading European satellite radio network. One year later, every reader review, and the more formal published reviews have been so positive that most days, I tend to walk a few feet off the ground. One year later, more people have bought TBLP than I could ever have dreamed."
I was clearly very happy one year ago as you can read.  Who knew that this year would be even better?  I had no idea that 2008 would bring such wonderful developments for me on the literary front.  Let me pick up where last year's post left off:
December 25th, 2008
Two years later I was shocked and honoured to win the 2008 Stephen Leacock Medal for Humour.  Two years later I was thrilled to join the group of authors represented by the Beverley Slopen Literary Agency.  Two years later, Doug Gibson and McClelland & Stewart have published TBLP making it available in bookstores across Canada.  Two years later I've had the thrill of doing readings and speaking gigs at writers festivals with some of Canada's finest writers including Joseph Boyden, Fred Stenson, Andrew Davidson and Bill Gaston.  Two years later, I'm nearly finished outlining the sequel to TBLP and almost ready to start writing again in earnest.
I certainly don't mean for this to sound self-congratulatory in any way.  In fact, this is not a litany of accomplishments but rather a counting of blessings.  I write this with an almost overpowering sense of gratitude and a heaping helping of disbelief at my own good fortune.
Two years later, I'm drawn inexorably back to a phrase I blurted out in my impromptu Leacock acceptance speech last April, to describe how I felt about my surprise win.  It remains for me the most apt description, not just of the Leacock shock, but of the whole year.  2008 has been a head-on collision of shock and joy.
And looking ahead to 2009, it's back to late nights with my laptop, trying to do it all over again with the sequel.
Merry Christmas and Happy New Year…