Thanks Fort Erie and Pelham…
I've been remiss in not reporting on my two stop tour of the Niagara region a couple of weeks ago. It was a great day. First, I gave an afternoon talk and reading at the Fort Erie Public Library. The people were wonderful. Several of them had already read TBLP while many of the others purchased books afterwards. The current and former Mayors of Fort Erie even came.
Then in the evening, I headed back down the QEW to the picturesque town of Pelham to speak at the public library. A capacity crowd filled the room. Believe it or not, the mayor of Pelham also stopped by to say hello. Pelham is also home to a few of the leaders of the team that built a replica of the Silver Dart, the first powered airplane to fly in Canada back in 1909. Knowing of my interest in the Silver Dart, Elaine at the library invited them to attend the reading. I'd followed the exploits of this intrepid group and the climax of their efforts in February when the replica took off from the ice near Baddeck, Cape Breton, exactly 100 years after the original Silver Dart first flew. In fact, I blogged about it back in February. It was great to speak with them. They kindly presented me with a photograph commemorating the historic event (the replica's flight, not my reading in Pelham).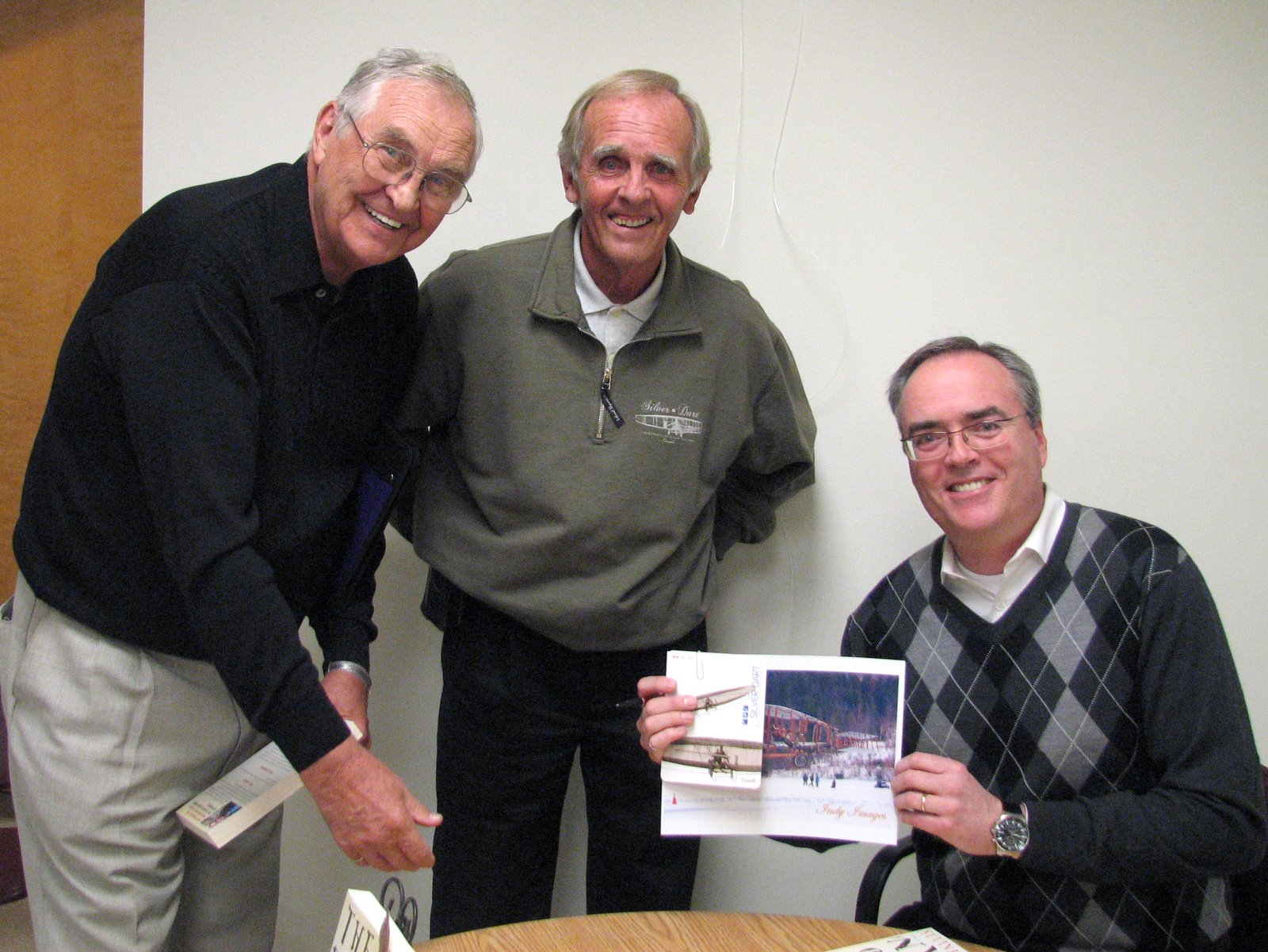 My thanks to Amy in Fort Erie and Elaine in Pelham for such a well organized day.