Ali Velshi talks about The Best Laid Plans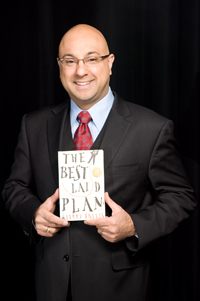 My trusty Canada Reads defender, Ali Velshi, CNN's Chief Business Correspondent, recently recorded a Canada Reads podcast interview. My ears were burning throughout. Ali is very articulate, which you might expect from a professional broadcaster, but what you might not expect is just how thoughtful his insights are about TBLP. All I can say is, I'm glad he's in my corner. Click here, or on the photo of Ali to read about the interview and listen to it.
We're in the home stretch now with just a few weeks to go before the great debates that will crown this year's Canada Reads winner.