My weekly literary podcast regimen…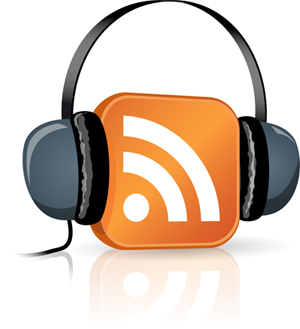 In a circuitous and convoluted way, I owe at least some of my writing career to podcasting. How? Well, in early 2006, I bought my first iPod nano and loaded it up with, not music, but podcasts. I trolled through iTunes and discovered a treasure trove of content. I stopped listening to the car radio and never walked a block without my ear buds firmly rooted in their eponymous ports. Back then, I listened almost exclusively to shows about social media and public relations, my day job for the last 23 years. I was amazed at what I was learning while walking to work, or folding laundry, or shovelling snow. I rarely listened to music. Many of the shows to which I subscribed were homemade by fellow PR professionals. And they were good, and most of them still are. Four months later, in April of 2006, a colleague, David Jones, and I, started Inside PR, the first and still only Canadian PR podcast. We learned by doing. Each week we'd record a half-hour show about public relations, upload it to the internet, and field listener comments from all over the world. We did that every week for over four years and more than 200 episodes. It was a year ago that David and I passed the torch to new hosts, my co-founder Joe Thornley in Ottawa, Martin Waxman in Toronto, and Gini Dietrich in Chicago. Inside PR is still going strong, week in and week out, five years after we started it.
So where's the connection to my writing? Well, it was co-hosting and producing Inside PR that gave me the idea to podcast The Best Laid Plans, chapter-by-chapter back in 2007. Were it not for the very encouraging response from podcast listeners, I may never have actually gone through with self-publishing the novel. So I owe podcasting a debt of gratitude. Since then, my weekly podcast listening has only increased. While I still subscribe to PR podcasts, I also listen to a raft of book-related shows. Every weekend, when I open up my iTunes, a whole new set of podcasts automatically download into my library and then into my trusty iPod Nano, the fourth one I've owned. Here are the bookish podcasts I listen to each week when walking to and from the office or riding the subway. All of these are available for free on iTunes:
All of these great shows keep me very well plugged-in to the book scene, with lots of author interviews, book reviews, and news about the publishing world.
On those rare days when I discover half-way to work that I've left our house without my iPod, I promptly turn around and walk back home to get it…