Kicking Off the STELLAA Blog Tour
I'm very pleased to be participating in the STELLAAÂ  blog tour in support of literacy and education projects in sub-Saharan Africa. It's a great organization committed to a very worthy cause.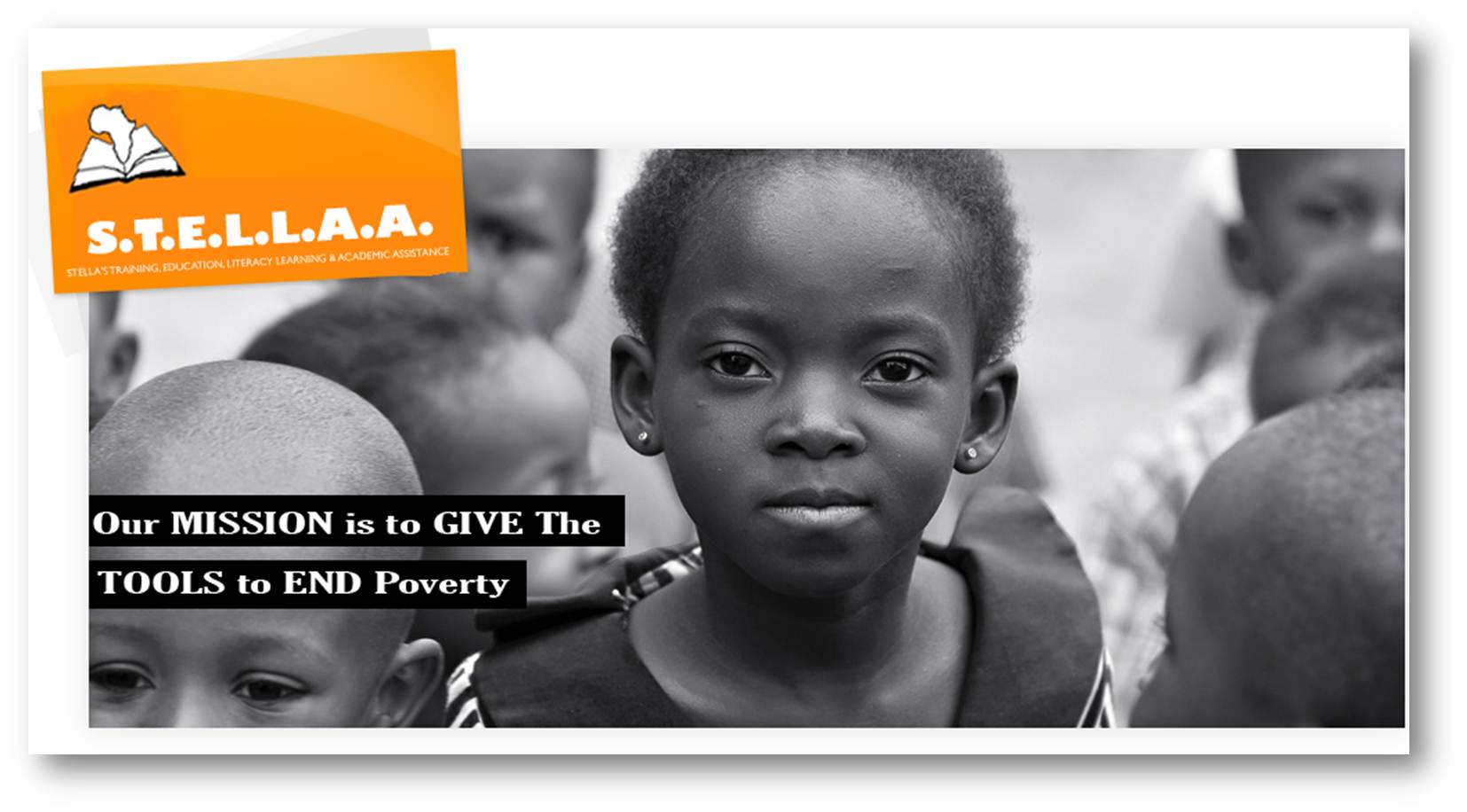 STELLAA! STELLAA!
STELLAA. That's right, STELLAA. Why not shout it? STELLAA! I know what you're thinking, and no, Marlon Brando is not about to make an appearance in his undershirt, hollering for his wife. That's a different Stella, from a different time. Sure, A Streetcar Named Desire is a wonderful bit of theatre and Brando was a fine actor. But let's face it, here in the real world, that iconic play from the 1940s means nothing to the people of Africa as they contemplate a future of poverty and hardship. On the other hand, STELLAA has changed lives, changed families, and changed whole villages in Africa, all through the power of literacy.
Here in Canada, most of us take our ability to read completely for granted. If pushed, I'd probably admit to lumping reading in with breathing, perspiring, and hearing. It seems like I've always been able to do it, and it happens without thought. A bus drives by with an eye-catching ad plastered on the side, and I read it. No thought. I open the Globe and Mail and read. Again, no thought.
I know, intellectually, that Canada does not have a 100 percent literacy rate. No nation does. But relatively speaking, a solid majority of Canadians read and write proficiently. There remains work to do on this front within our own borders and organizations like Frontier College are making great strides that should be supported.
Having said that, in Africa, particularly in the villages of rural Africa, which accounts for much of the continent, literacy rates are alarmingly low. Poverty and illiteracy has become a way of life for a growing portion of African children. Learning to read can be a life-changing, sometimes even life-saving gift that we can give to children, families, even entire villages, through STELLAA.
STELLAA (Stellaa's Training Education Literacy Learning and Academic Assistance) was founded in 2007 by five volunteers who have a passion for global citizenship, in honour of the late Stella Ede Anigozie. Now, more than four years later, STELLAA is still growing and so is its impact on sub-Saharan Africa, particularly Nigeria. STELLAA donates books, develops training resources for literacy instruction, and supports the development of libraries and education centres. It's important work and STELLAA needs our help. What can you do? I thought you'd never ask.
Individuals, corporations, organizations, schools, colleges, and universities can all get involved. Organize a book drive. It's that simple. STELLAA will make sure the books you donate are used effectively to strengthen literacy and the prospects of children and adults living in the villages of sub-Saharan Africa. You can also donate money that will support literacy and education programs.
I wrote a few months back on the STELLAA blog about just how important literacy is to a nation's economic fortunes. I argued then that literacy rates could be a very effective leading economic indicator. Surely a country's economy cannot grow, or its standard of living rise, if the national literacy rates are low or declining. It's impossible. Sometimes the most effective development work we can offer is the opportunity to learn to read.
Beyond literacy's many economic benefits, reading has the power to liberate the imagination, to whisk a child away from the harsh realities of daily life, if only briefly, as they lose themselves in the power of a story well told. This alone makes STELLAA a very worthy cause indeed.
Looking for an opportunity to become a global citizen? Want to make a difference in the lives of people far less fortunate than we? Ready to do your part to spread the joy of reading? Then STELLAA is just a mouse click away. Go on. Click here now.