The 2010 Leacock Gala — A wonderful night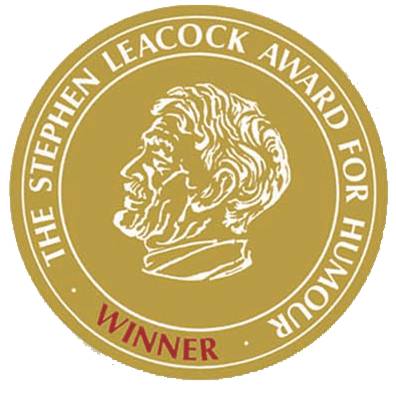 It was truly an honour to return to Orillia a few weeks ago for my third consecutive Leacock Gala to celebrate the winner of the 2010 Stephen Leacock Memorial Medal for Humour. I was asked to "emcee" the evening so I was a little anxious about it all. I need not have been. The Leacock community is so warm and welcoming that I was immediately put at ease at the podium. The winner this year is the hilarious Will Ferguson for his funny nonfiction book, Beyond Belfast, chronicling his walk around Northern Ireland in search of his family history. He is a very nice guy, just like his brother Ian, another Leacock winner, and as you might imagine, a very funny guy too. Will joined a very select group this year as one of only five three-time Leacock medalists. You might say he scored the Canadian humour hat trick. I thoroughly enjoyed spending some time with Will and with all the Leacock stalwarts in Orillia who do so much to stoke the fires of humour writing in Canada. As you might guess, Orillia and the Leacock Association have become very special to me, and I couldn't be more grateful for what the Leacock Medal has meant in my writerly life.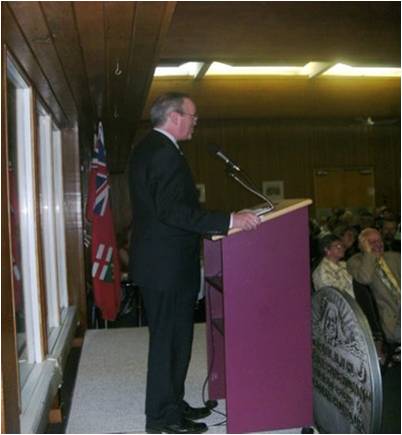 Here I am trying to keep the trains running on time at the Gala.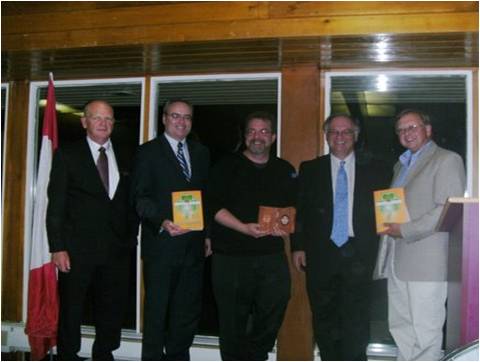 And here's a photo I'm very happy to have. Here are four Leacock winners and the President of the Leacock Association. (Left to right – Mike Hill, Leacock President, yours truly, 2008, Will Ferguson, 2002, 2005, 2010, Joseph Kertes, 1989, and Dan Needles, 2003)